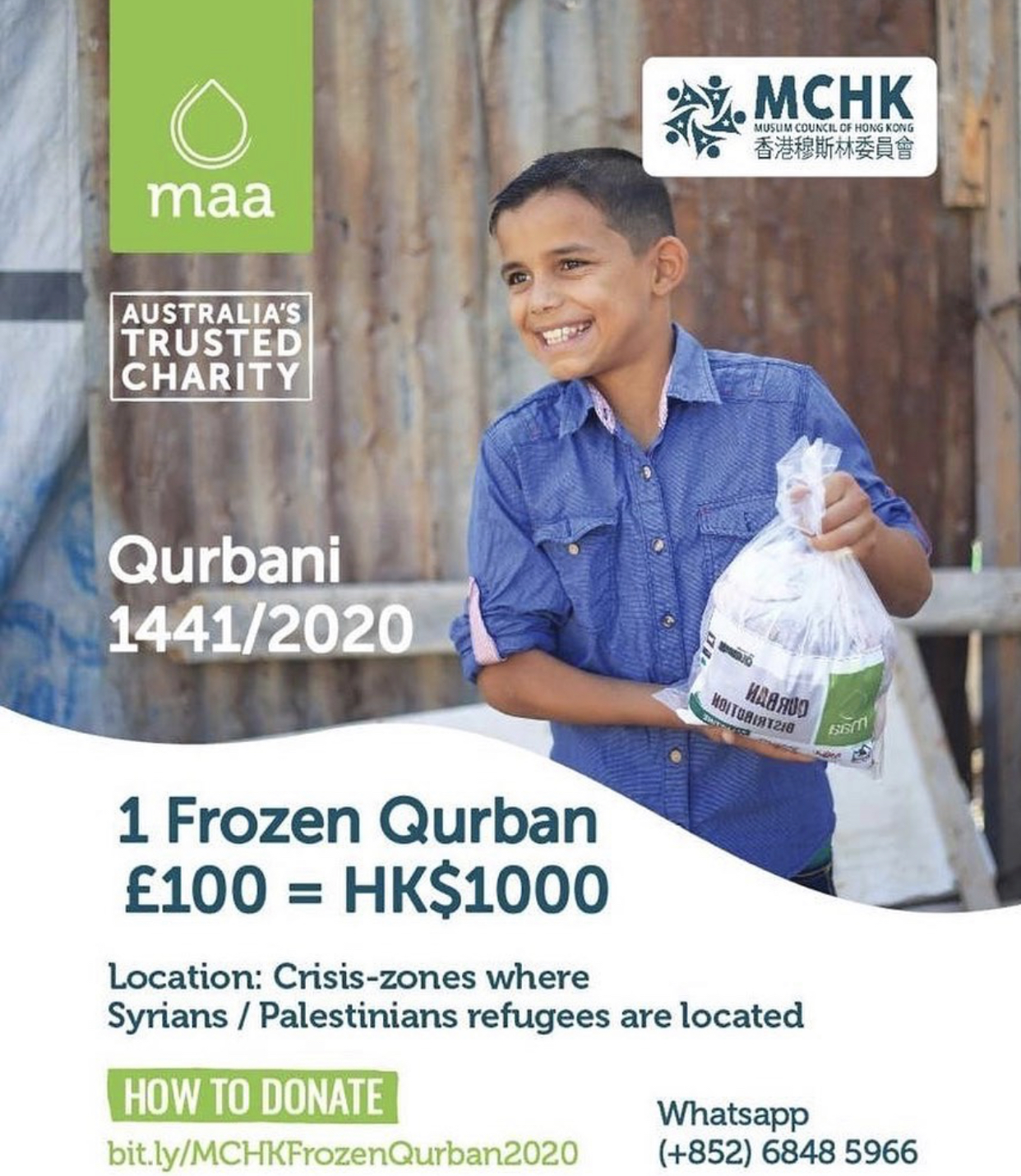 #Qurbani for Syrian & Palestinian Refugees
🗓 We are still collecting orders for Qurbanis for this and they will be done in the next 3 days of Eid in shā Allāh. Give even if you given already before, as the reward is immense and you may not get next year.
🐑 This #Eid-ul-Adha, share your blessings of Qurbani with those Muslims of the Ummah most in need around the world.
🤝Muslim Council of Hong Kong is once again partnering with MAA to provide poor Muslims the blessing of the Qurbani for this year in sha Allah.
🕋 ❝For every hair of the Qurbani you will receive a reward from Allah, and for every strand of its wool you will receive a reward.❞ [Tirmidhi]
📖 Allah says:
❝It is neither their meat nor their blood that reaches Allah, but it is piety from you that reaches Him. Thus have We made them subject to you that you may magnify Allah for His Guidance to you. And give glad tidings to the Muhsinun (doers of good).❞
[Quran 22:37]
💰 You can donate by:
✔️ Bank transfer, PayPal, Wechat, Alipay, FPS, PayMe - WhatsApp (+852) 68485966 for more details.
🤲 May Allah accept from all, protect the good deeds and ease the suffering of the needy around the world whilst making us the means of their ease