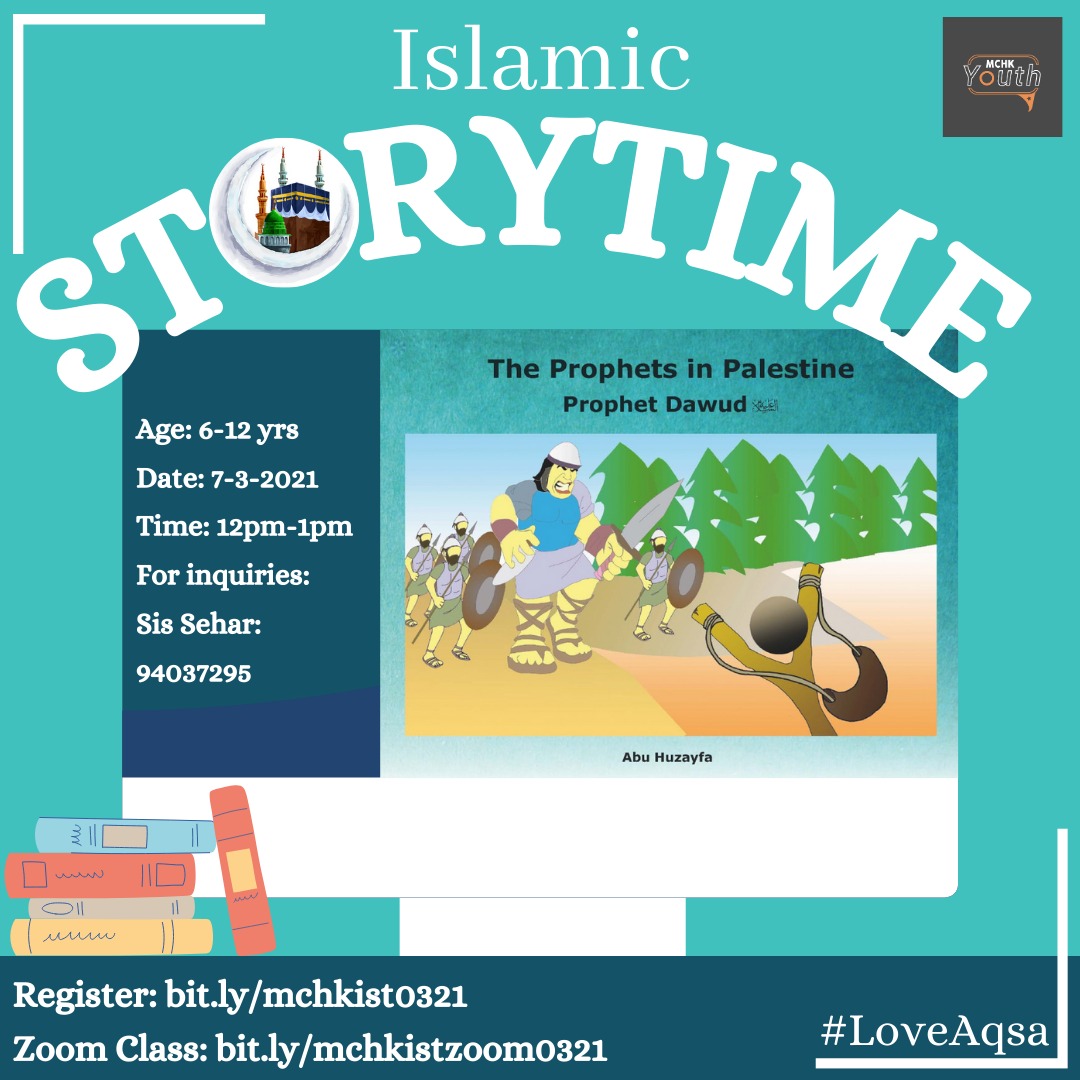 😄 MCHK Youth Club is back again with its 2nd Islamic Story Time!
📖 This time in shā Allāh we are going to be reading about a story on Masjid Al-Aqsa in order to raise awareness. And we have chosen the book from the series of Prophets in #Palestine 🇵🇸
📋 Details:
• Aged: 6-12
• Via: Zoom
• Date: 7-3-2021 (Sunday)
• Time: 12-1pm
❓An Islamic Story telling with a small Q&A at the end.
🤩 By joining Friends of Al-Aqsa's #LoveAqsa initiative, we hope talking about Prophet Dawud (as) can let our youth know more about the 3rd most sacred Islamic site.
🖊 Please register to join:
bit.ly/mchkist0321
👨‍💻 Class will be Zoom: bit.ly/mchkistzoom0321
📲 Inquiries: Sis Sehar 9403 7295