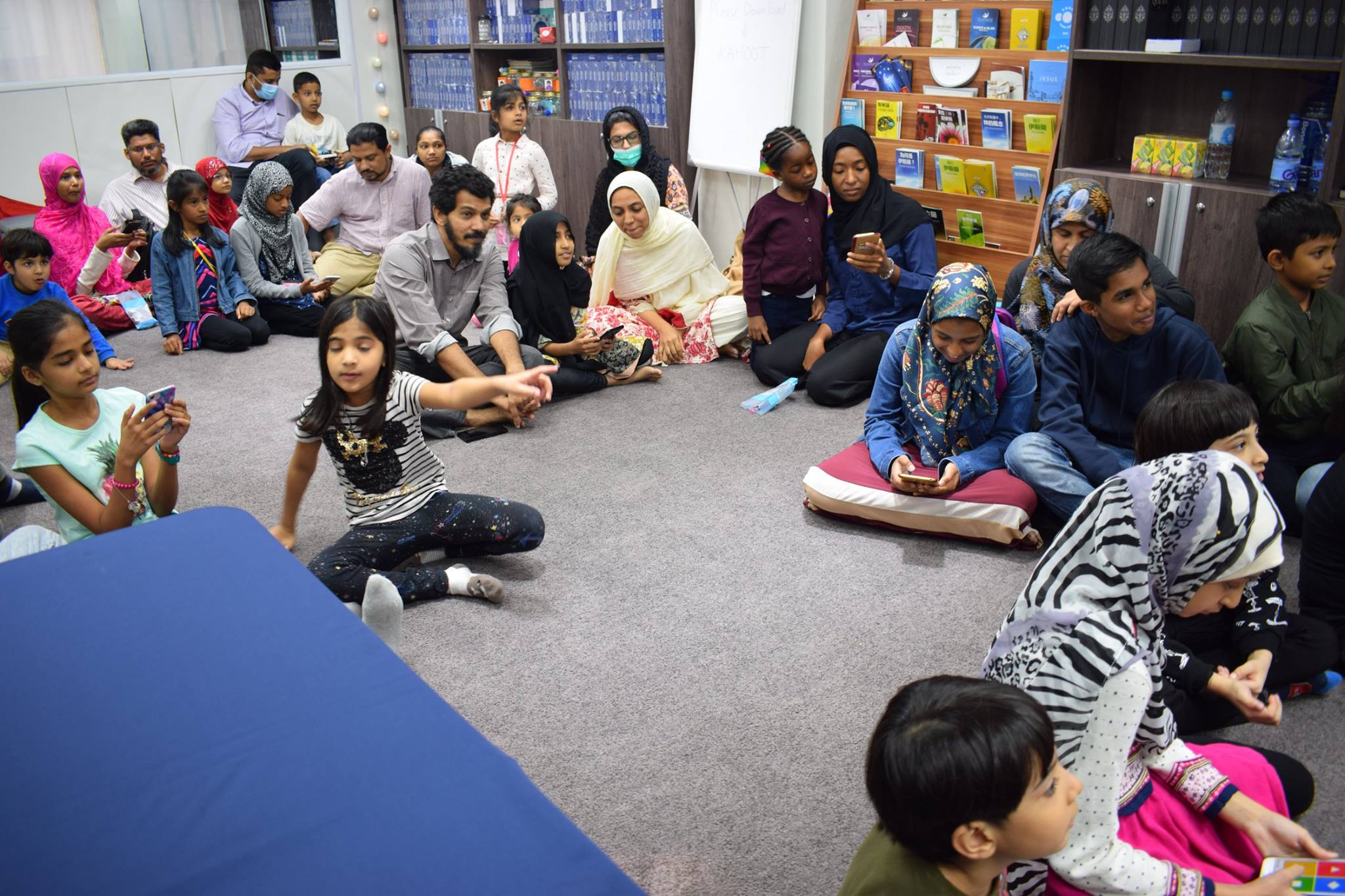 Parents Students Interactive Day
At MCHK Centre
Muslim Council of Hong Kong

🎉 MCHK Centre was turned into an activity based, games based and knowledge based ground having more than 15 parents and their children take part in our Making Mu'mins Parents Students Day.

💞 Alhumdulilah it was an incredible 2 hours with 4 sets of activities including Blindfold Sandwich, Guess Your Child, Pillow Nasheed Passing and Kahoot Quiz bringing plenty of joy, excitement and heartwarming moments for all present.

💌 The feedback of the parents speak for itself with majority saying they were very satisfied with the overall management, planning and execution of the event. Feedback also included the following:

1️⃣ "It was very good. This kind of events is surely an encouragement for kids to continue their learning in Making Mu'mins. Looking forward for another event in near future in sha Allah."

2️⃣ "Pleasantly surprised that this is happening in a place like Hong Kong. Allah is Perfect!"

3️⃣ And some even said they would like the event to be held in a larger space, with more volunteers and more activities.

☺️ Honestly speaking, the success of the event came firstly due to the mercy of our Rab, Allah and then followed by the hardwork of all the teachers and admin staff, and no doubt the active participation of the parents along with their children. 

🤲 May Allah continue to bless projects like these, make the bond between parents & children stronger and guide our steps towards seeking His mercy.