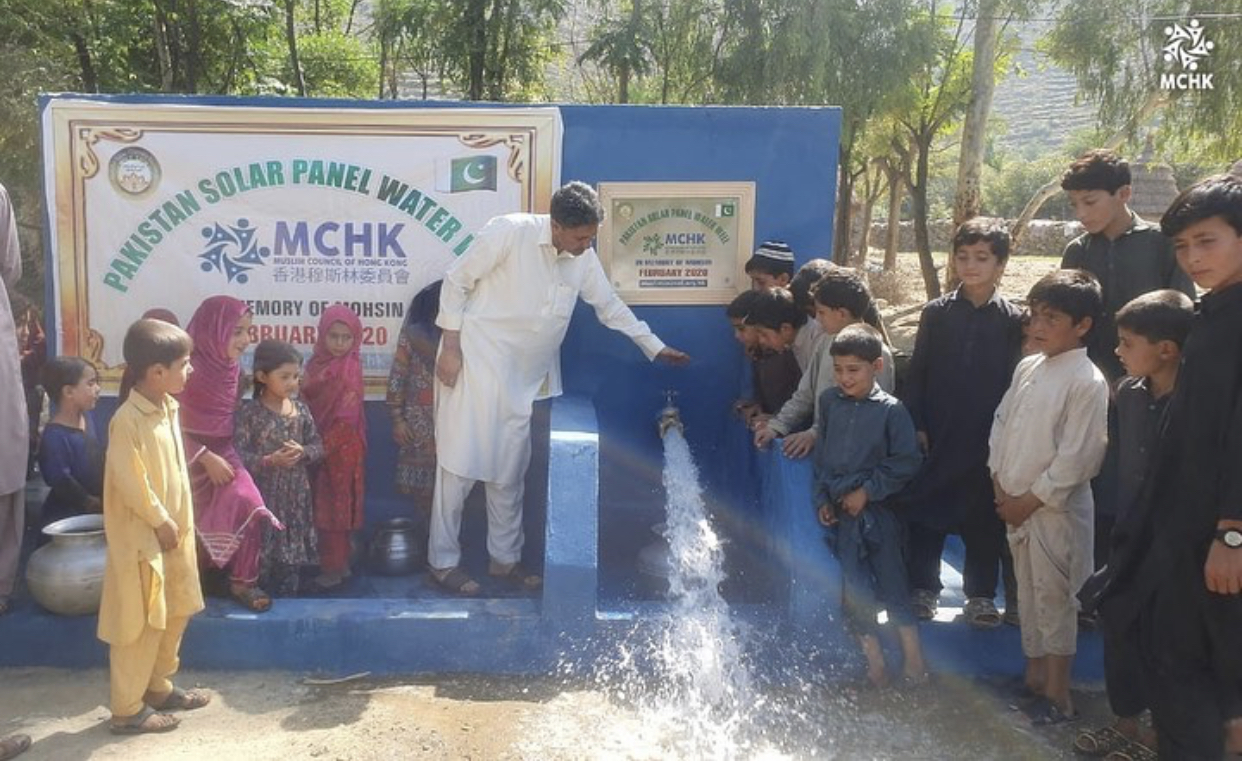 Pakistan 🇵🇰 Solar Panel Deep Water Well Feb-Oct 2020
🤩 Alhumdulilah! We have done it! The solar panel deep water well here in a rural area of Pakistan has been completed by the mercy of Allah.
✊ Muslim Council of Hong Kong has done this priceless project as sadaqa jariyah for a young brother called Mohsan who tragically passed away in January this year in Hong Kong in a motorbike accident. May Allah have mercy upon him and join him with his family in Jannah al Firdaws.
☝️ Due to the pandemic and lockdowns, the project took 9 months to complete, but we are extremely thankful to Allah for allowing it to be done.
👥 More than 200 families/people will now benefit from clean water for many years in shā Allāh. We have installed 30 solar panels which will be used to generate the electricity and bring the water to the tank.
🚰 We have installed easy taps for the people to use when they wish for drinking, washing or even wudu in shā Allāh.
🤲 May Allah accept from the many donors, the organisers and the builders.