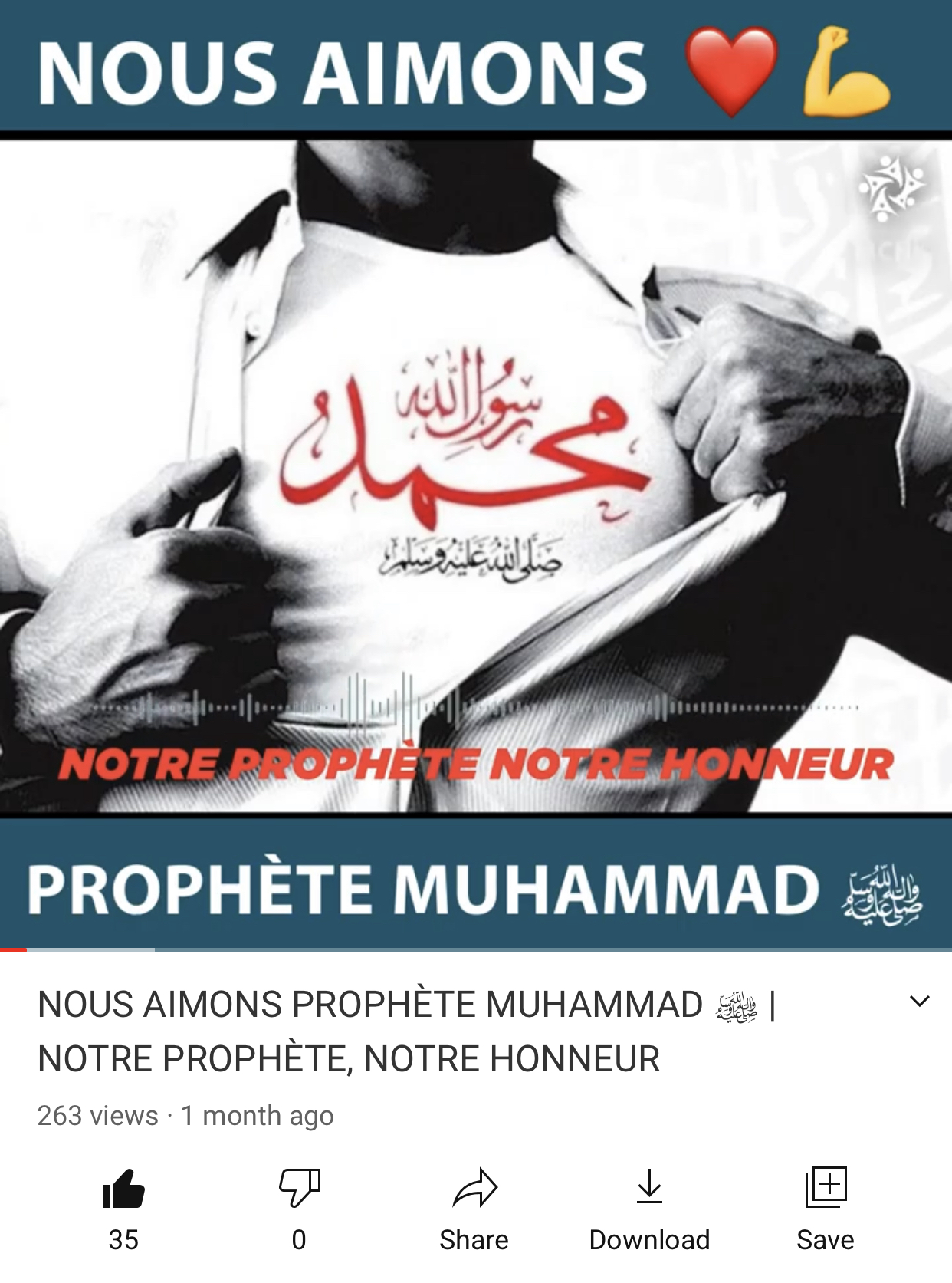 A message in French from a Muslim. We love our Prophet Muhammad (peace be upon him) more than anyone.
Those who study his life with sincerity will fall in love with him too, even his enemies did too
For some people, they take anything and anyone for a joke, even their mothers, but for us as Muslims, respect all and get hurt when our Prophet is defamed, ridiculed and insulted.
Please. Stop this. Freedom of speech is not freedom of hatred. Please. Respect. Thank you.