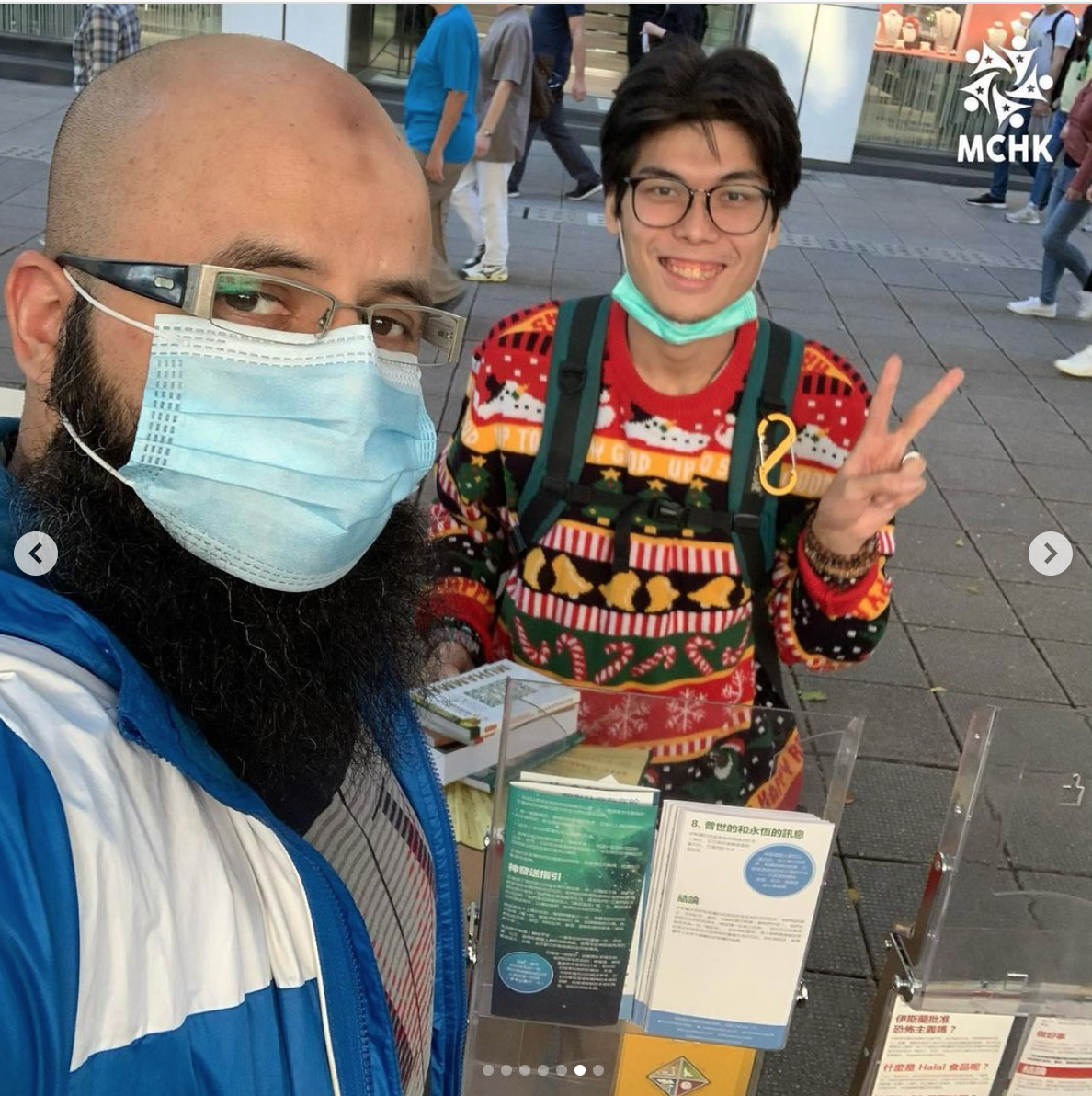 From 14:00 until 16:00
💌 With the recent events in mind from the terrorists and Islamophobes, we decided to dedicate our StreetDawahthis time calling all to stop their extremist ways both with the bodily and emotional harms.

🌟 The highlight of the day was having a conversation with a Chinese man who said Muslims need to do more to counter the damaging effect Islam is getting.

🤝 Alhumdulilah 8 brothers at the different locations in Tsim Sha Tsui and Kwai Fung invested their time for the sake of Allah.

📚 By the mercy of Allah, we managed to give out more than 20 translated copies of the Quran alongside other materials in Chinese, English and Tagalog translations to local Hong Kong, mainland Chinese and other ethnic people including non-Muslims and Muslims.

✊ We continue to do Street Dawah every Saturday, being supported by various Islamic organisations and individuals locally and internationally. Alhumdulilah for all the support we are getting for this precious work. Join us next time! Please!

🤲 May Allah guide all those who got the message from us, accept our little sincere efforts and continue to use us for His work while keeping us sincere, humble and grateful.

—————

Muslim Council of Hong Kong
Educating Fundraising Collaborating

With extra spotlight and talk on extremism and Islam, our focus today was to give out materials to show what Islam says about human life and violence.

Whilst at the same time, also saying people shouldn't mock other people's beliefs and abusing freedom of speech with freedom of hatred.
----------------------------------
Our Prophet Our Honour