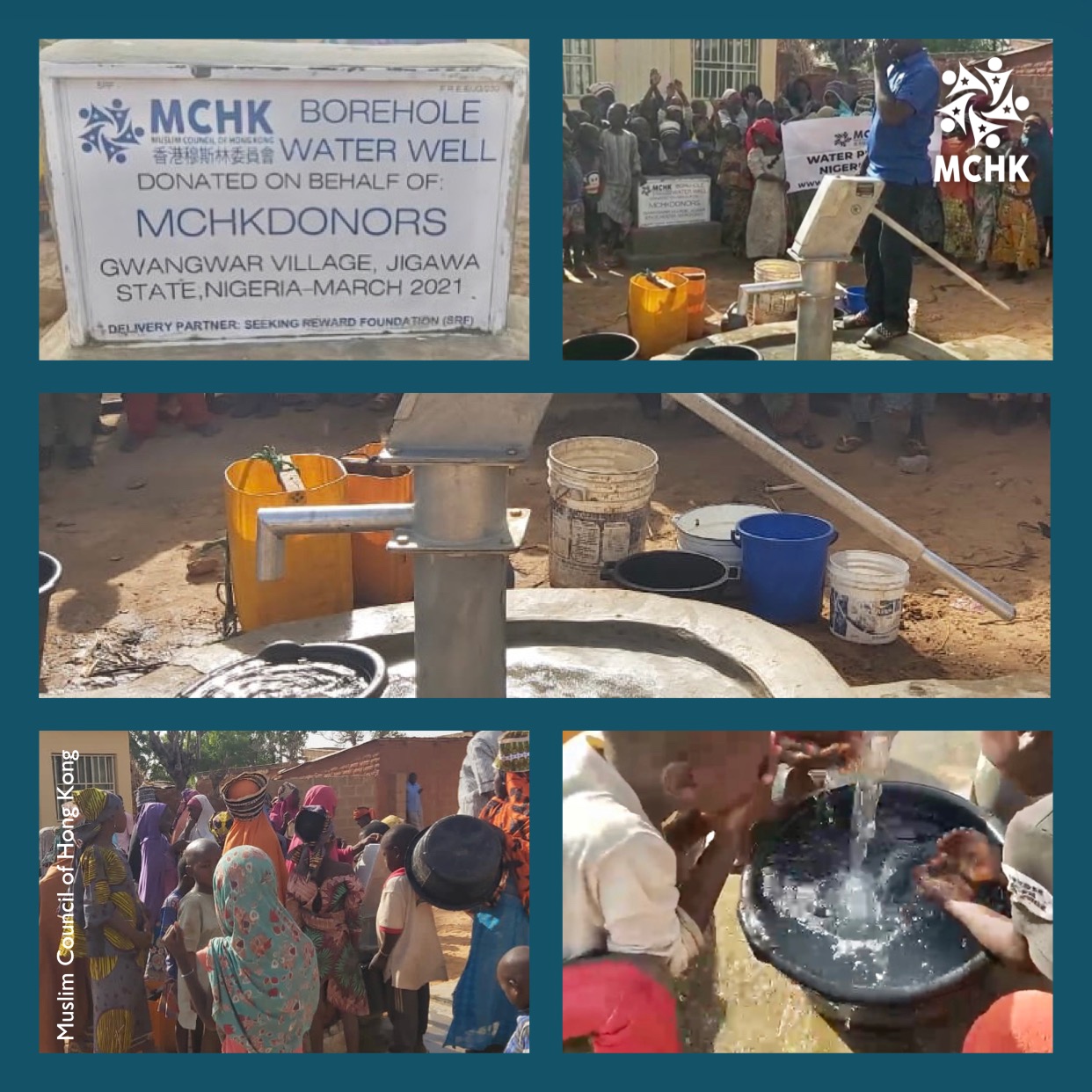 💧 Alhumdulilah! We have finally managed to get this #waterwell completed, one which we raised money for back in October 2020.
🇳🇬 For the poor people of Gwangwar Village, Jigawa in Nigeria, this is going to a massive blessing to get access of clean #water without the need to travel long distances. Subhan'Allah.
✊ This project was meant to be for a deep water well on a high plateau area of Nigeria, however due to logistic reason, that didn't materialise.
💞 But Alhumdulilah, our partner SRF continued to find alternative, and with the money of HK$14,000, they managed to build two borehole wells for our MCHK donors who contributed, Alhumdulilah.
🤲 May Allah accept from the donors, the organisers and the builders, while making this a means of our entry into His Jannah.