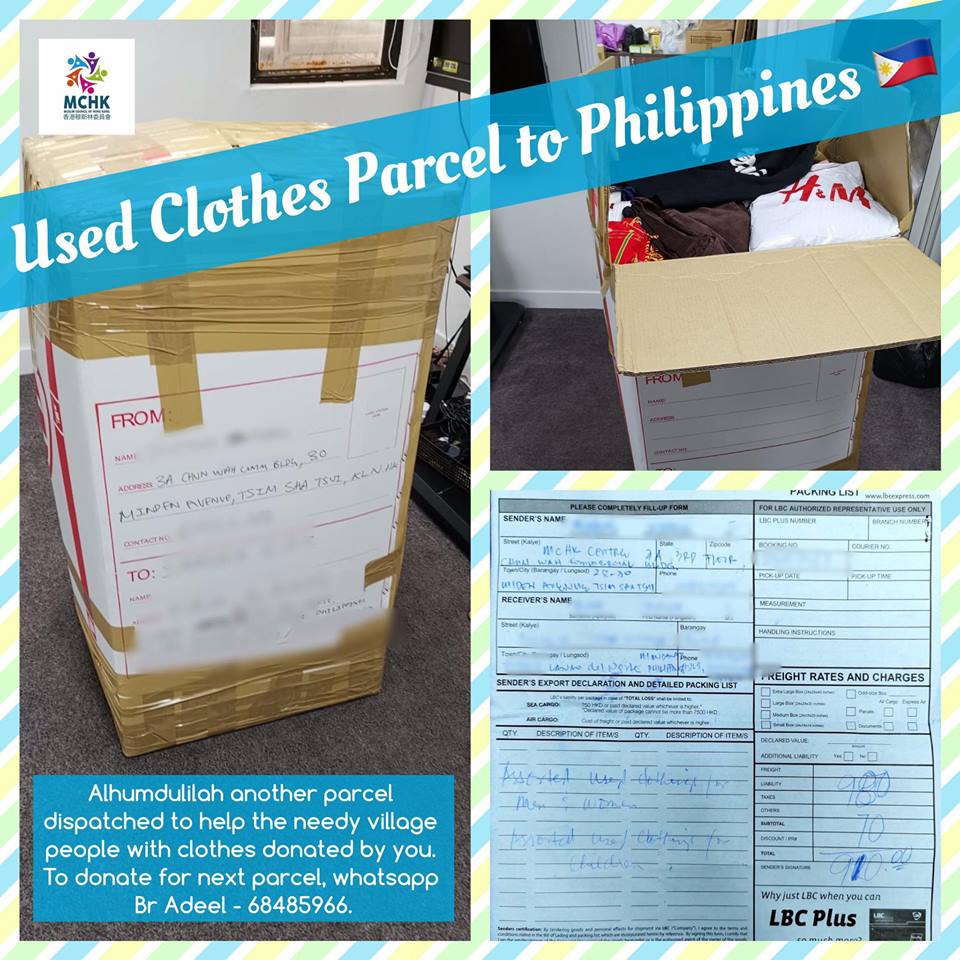 New/Used Clothes Giveaway To Philippines
Muslim Council of Hong Kong

📦 Alhumdulilah MCHK's seventh parcel sized again 22x22x40 has been dispatched to Philippines. Your donations of used and some new clothes to Muslim Council of Hong Kong has made this possible. Jazak'Allahum Khayran!

👕 Around 100 needy brothers and sisters including children in village Mindanao will benefit from these clothes in shā Allāh. 

🗣 Ibn Hajar Al-Haytami (rahimullah) said: 

❝It is a Sunnah that the one who buys new clothes gives the old ones in charity." Then, he said: "Giving the old clothes in charity does not mean giving bad things; rather, one should give from that which he loves like the custom of giving charity from cash and not gold and silver.❞

💪 We continue to collect for the next posting. So please if you have any wearable gents, ladies or children clothes that you wish to help cloth the poor with, get in touch with us.
🤲 May Allah accept this from us all and continue to use us to bring ease to the needy and poor worldwide.