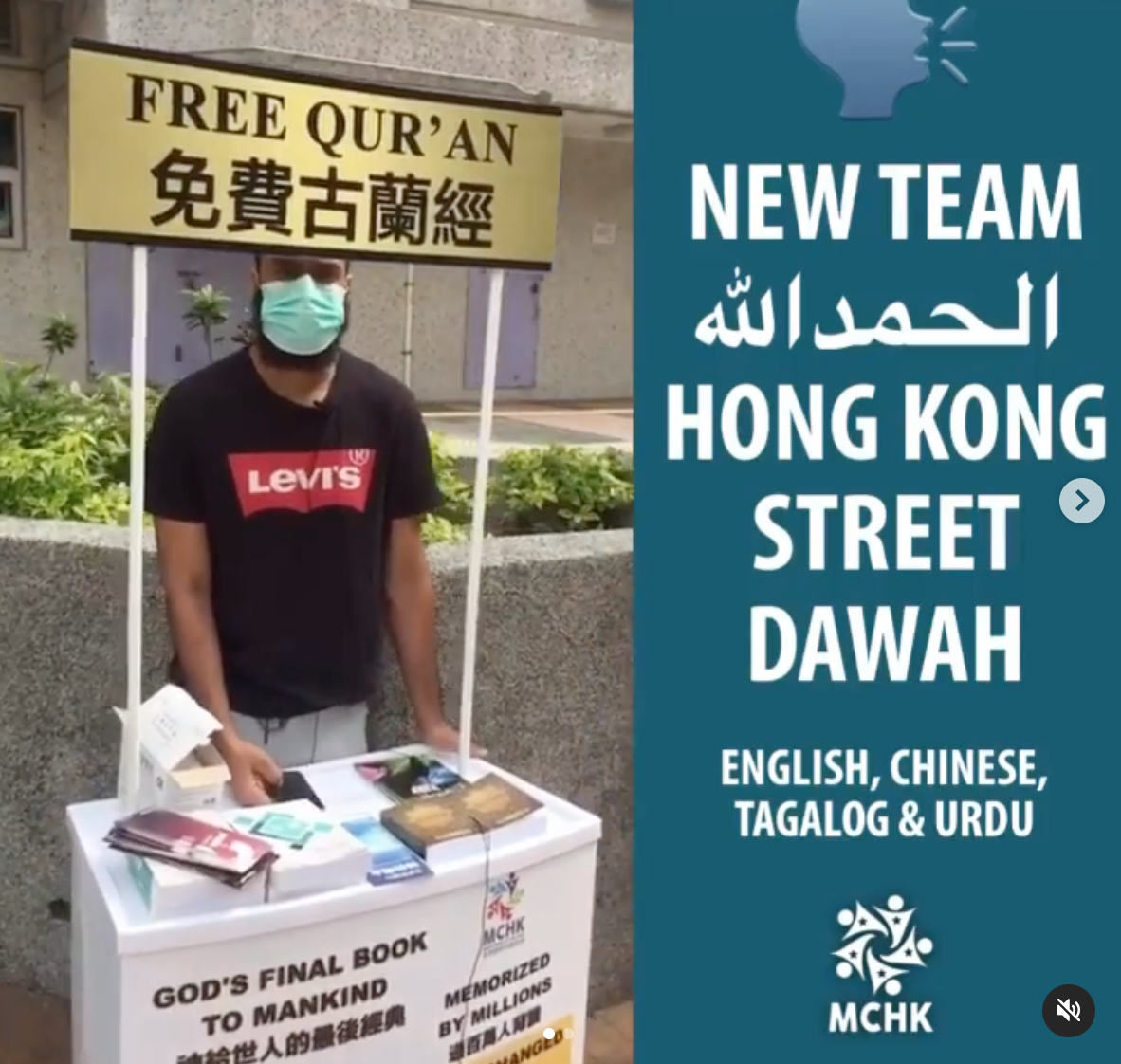 From 14:00 until 16:00
🗣 Alhumdulilah yesterday by the mercy of Allah MCHK supported DIHK to start a street dawah team in the Kwai Fung area.
💪 Around 7 brothers invested their time with passion and seeking the reward from Allah, giving out free translated copies of the Quran in English, Chinese and Tagalog languages, alongside various pamphlets.
🤲 We ask Allah to bless this step, another important step for dawah in Hong Kong, to make it regular and bring more people to this precious work.