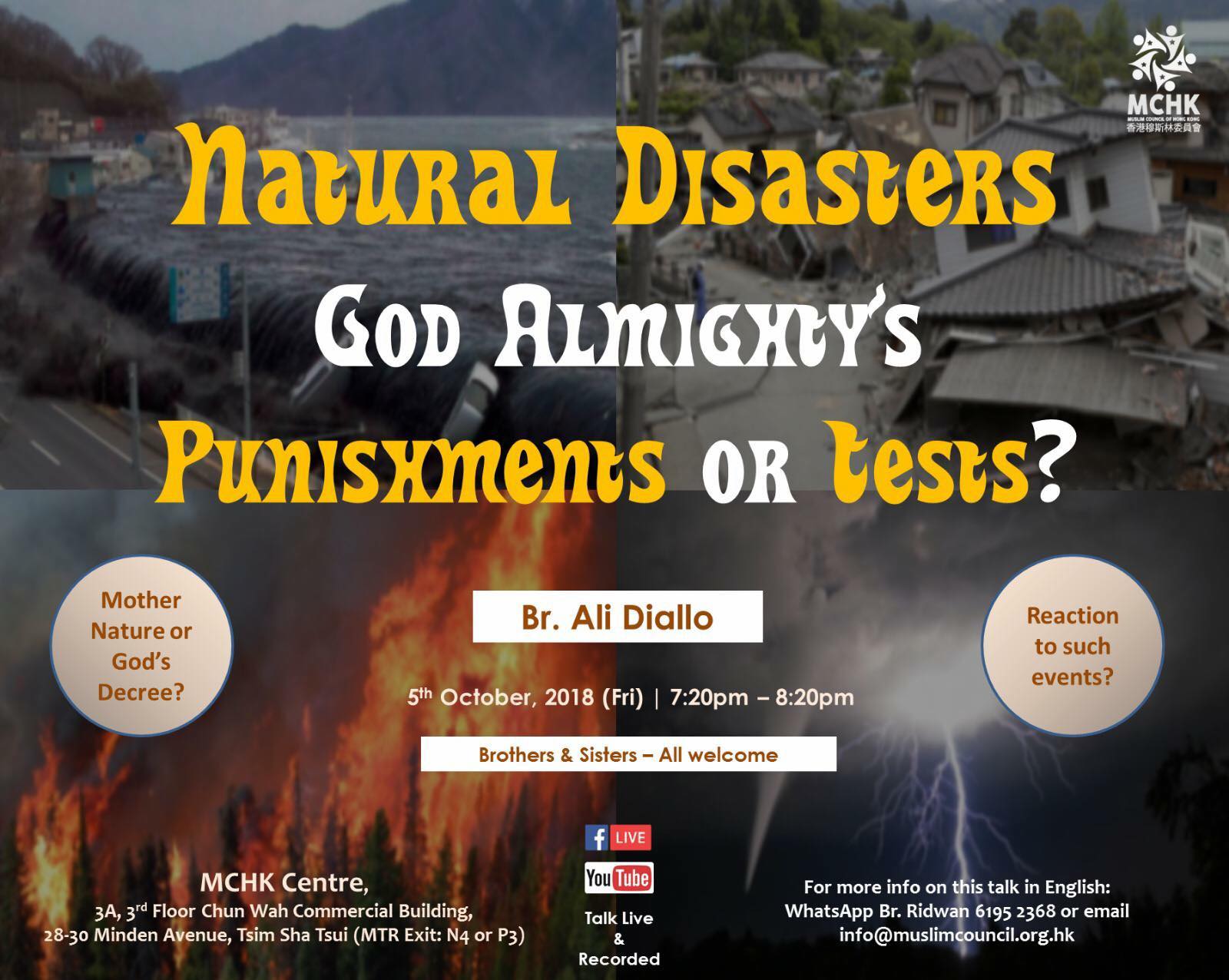 Natural Disasters - God Almighty's Punishments or Tests?
From 19:20 until 20:20
At MCHK Centre
Natural #Disasters - God Almighty's #Punishmentsor #Tests? | Br M. Ali Diallo
Sadly many of us, including those within the Muslim community, aren't aware of key concepts regarding it. 

- Are the disasters from Allah?
- Why Allah sends them?
- Are they punishment or test?
- How can Allah make people suffer?