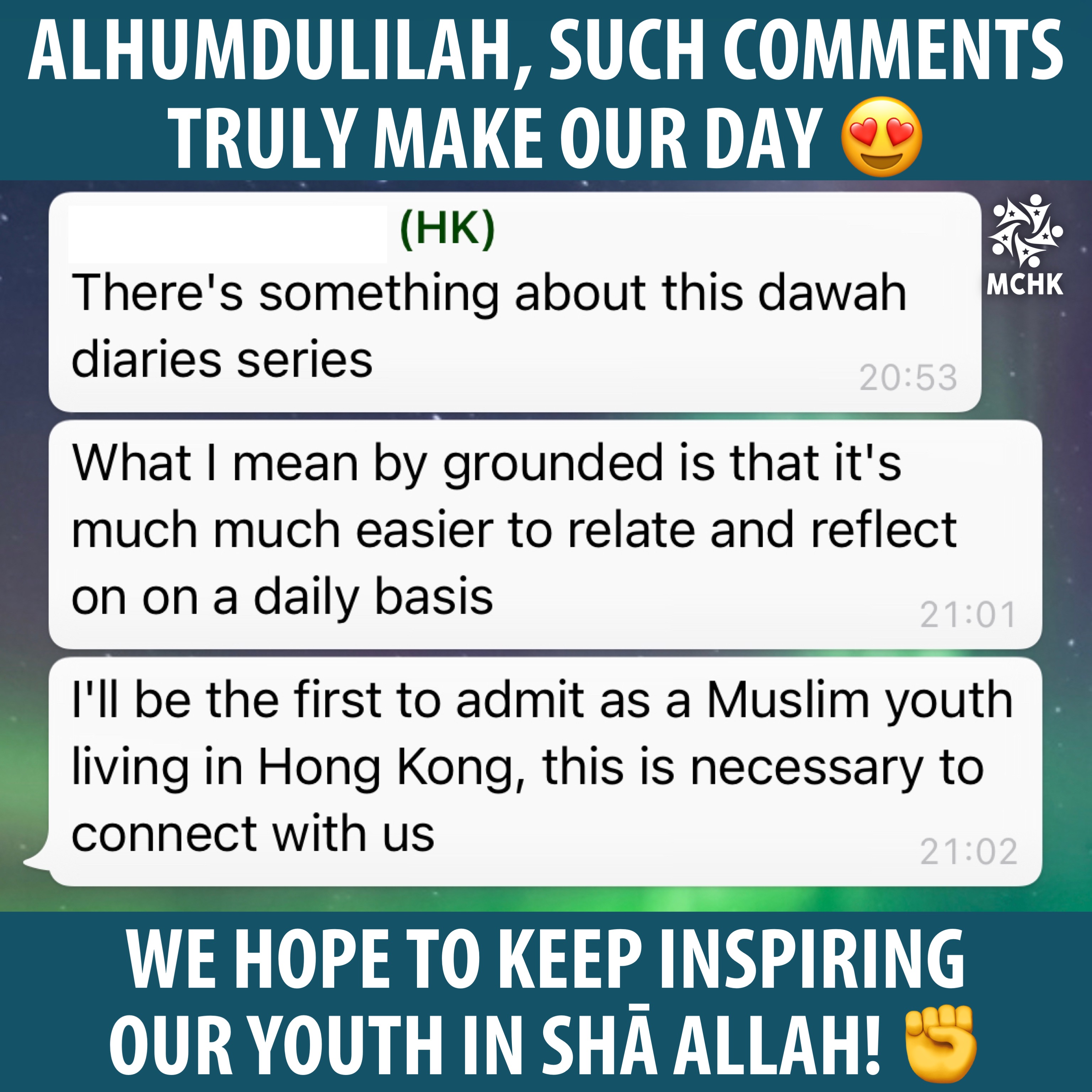 🥰 Subhan'Allah. A beautiful message from a senior secondary school Muslim student in Hong Kong.
💞 No doubt our reward for our work is with Allah, but to get such glad tidings are always greatly appreciated Alhumdulilah.
✊ With MCHK, our goal with educating has been for everyone, but especially the non-Muslims, newly practicing Muslims and fittingly the youth.
🎥 Do watch the Dawah Diaries which now has Alhumdulilah 24 episodes covering a range of topics.
🤲 We ask Allah to accept the little we do for His sake, immensely reward our donors, our well-wishers and our team with a sweet abode in Jannah al Firdaws.