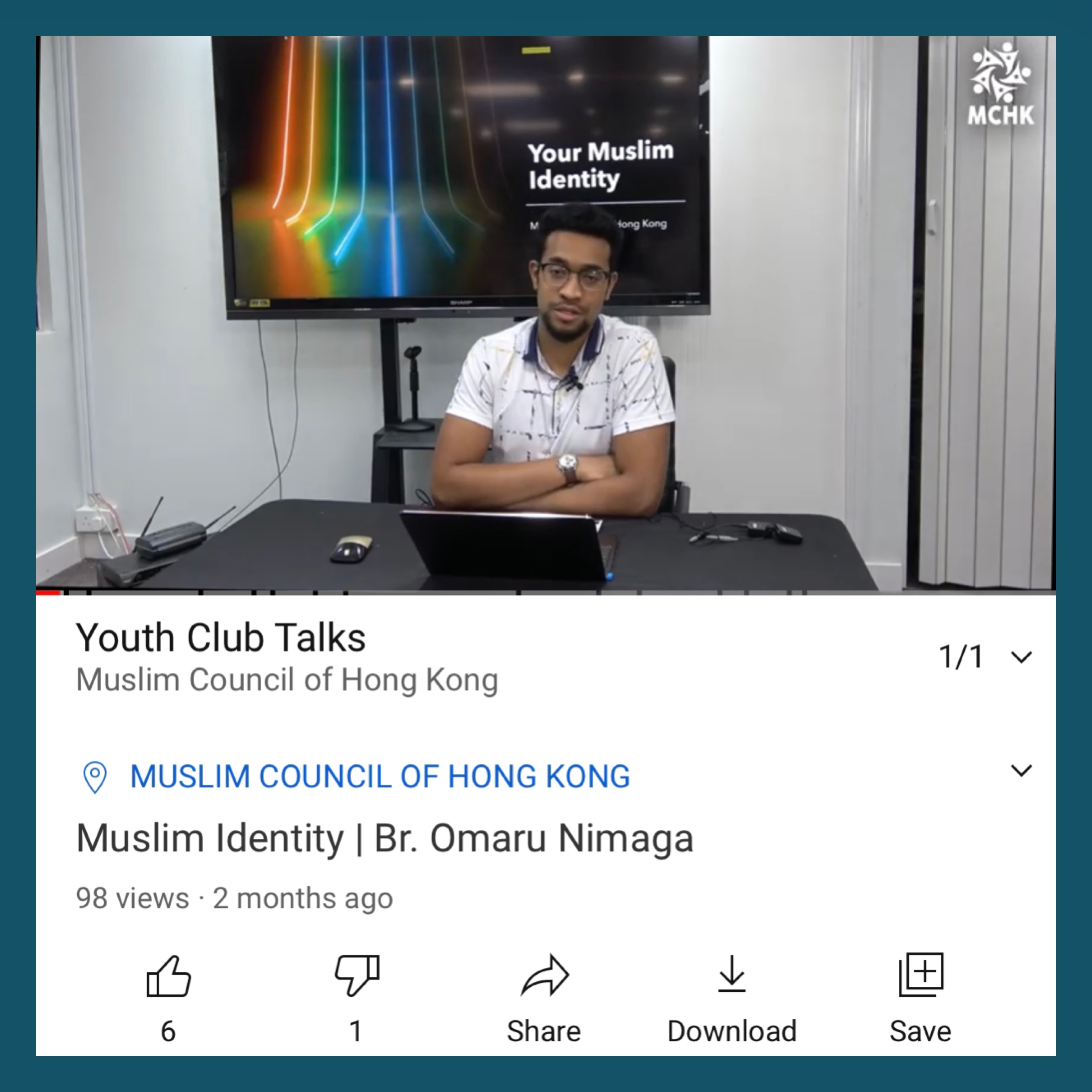 ☝What is our identity as a Muslim in this world? Does this thought make you overwhelmed and make you anxious? Are you seeking answers and clarity?
🗣 MCHK Youth Club excitedly invites you all, girls and boys, Muslims and non-Muslim Youth to attend this useful and emaan boosting talk on a topic which is should make us ponder upon our very own Identity.
👤 Brother Omaru Nimaga is a young, knowledge-seeking, and humble brother who is a University of Hong Kong graduate, and shows eagerness to help especially the youth, the revert Muslims and the Chinese community.
🕋 "O you who have believed, enter into Islam completely [and perfectly] and do not follow the footsteps of Satan. Indeed, he is to you a clear enemy." (Quran 2:208)