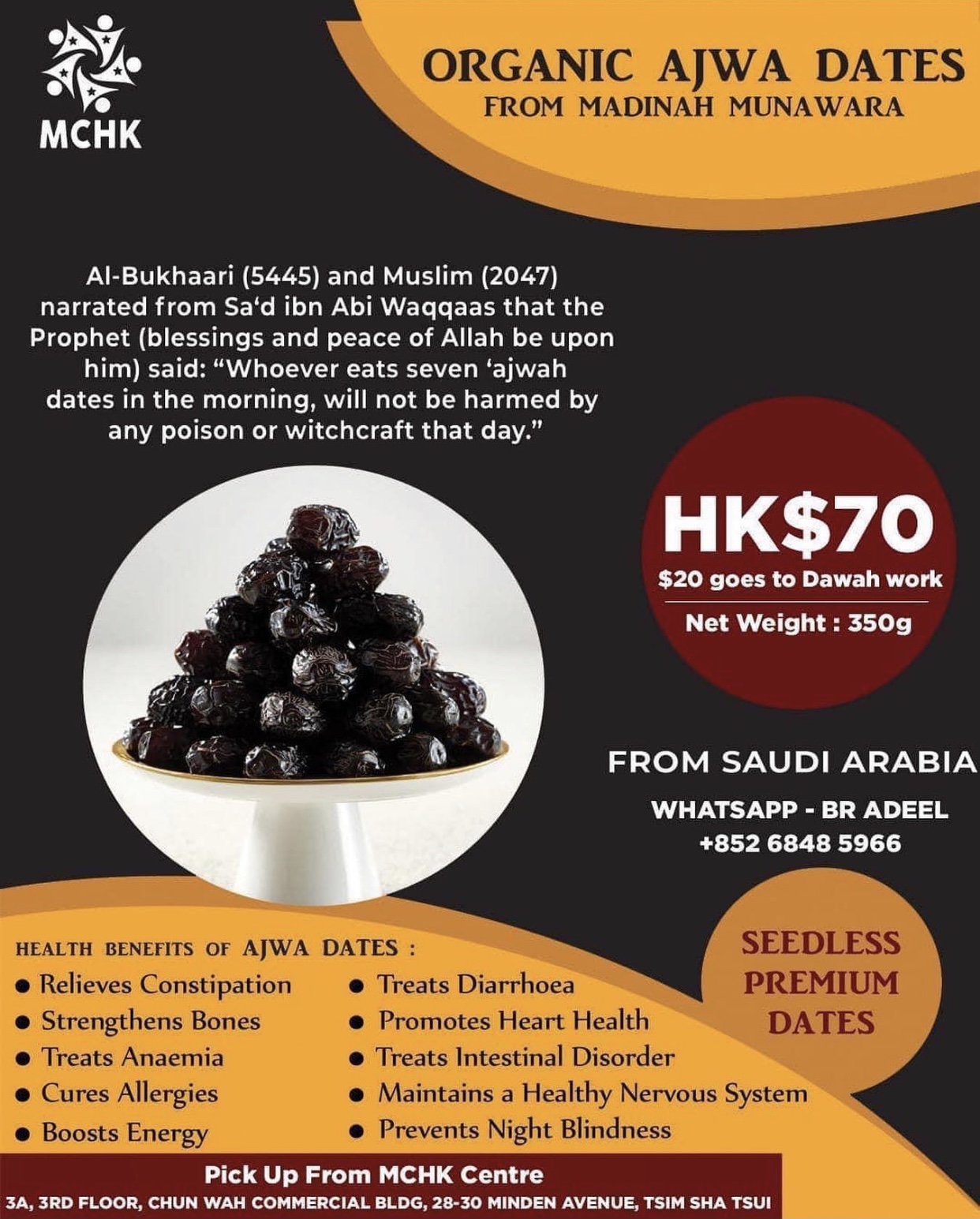 Organic Madina Munawara Ajwa #Dates
😋 We have more stock Alhumdulilah! These quality dates if refrigerated can be used for more than a year in shā Allāh.
🕋 Our Prophet Muhammad (peace be upon him) famously said: ❝Whoever eats seven 'ajwah dates in the morning, will not be harmed by any poison or witchcraft that day.❞ (Bukhari 5445 & Muslim 2047)
🛡 Subhan'Allah so not only are ajwa dates our Prophet's food but also a means of protection for ourselves. The physical and health benefits are bountiful too Alhumdulilah.
🤝 MCHK in partnership with a local premium dates supplier, Prestigious Foods are offering everyone to get their hands on these quality dates, those who have tried have come back for more!
💰 It's HK$70 per 350g box with around 28-32 seedless dates in each box. Not just the dates but with each purchase you will automatically contribute HK$20 towards our Dawah work in shā Allāh.
🖐 To buy, WhatsApp Br Adeel on 6848 5966 and set self pick up from the MCHK centre at the following timings - Mon-Fri (11-5pm & 7-10pm).
🤲 May Allah enable us to consume foods and drinks which our Prophet Muhammad (peace be upon him) recommended us to do so.