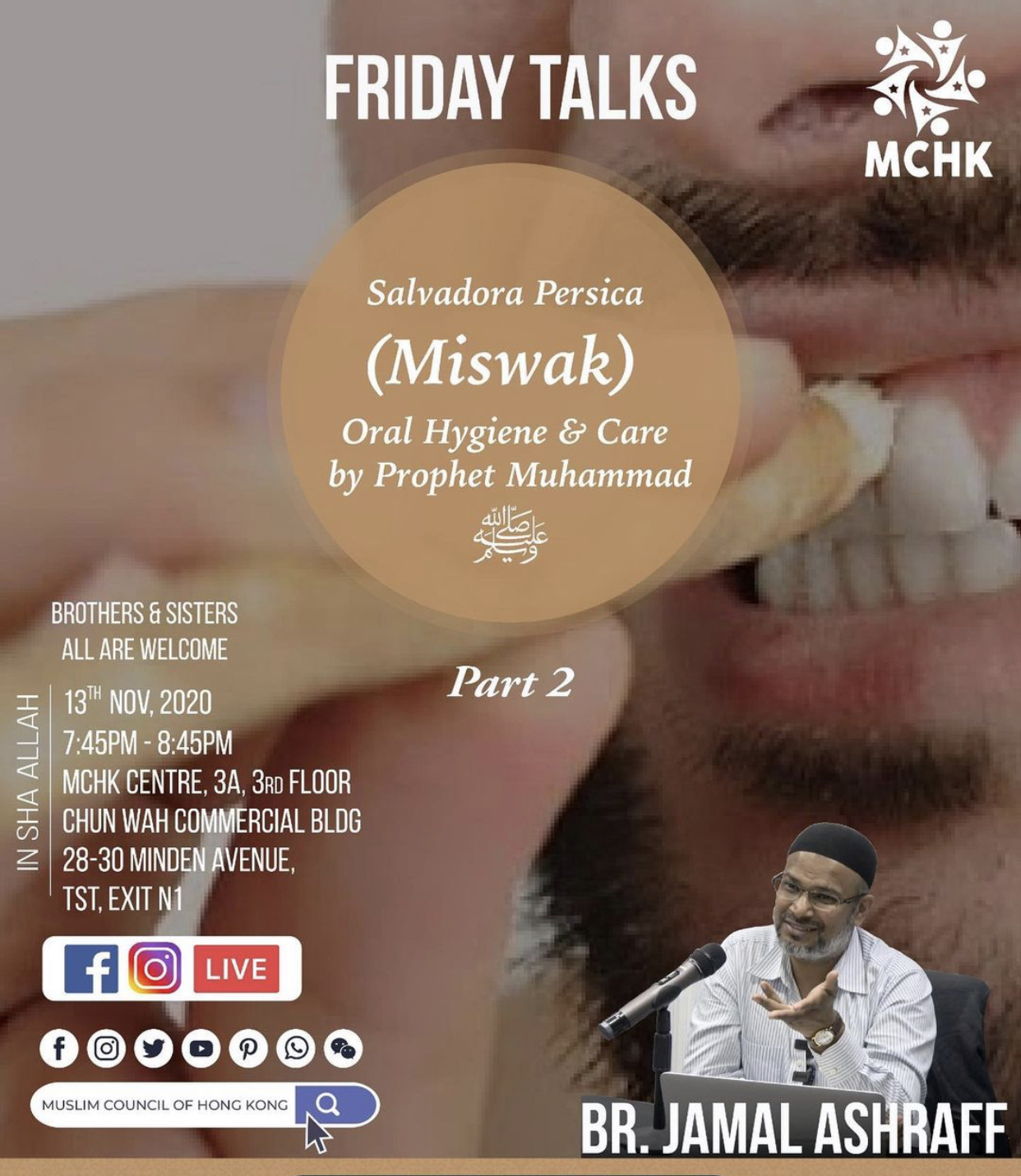 From 19:45 until 20:45
Miswak, Oral #Hygiene & Prophet #Muhammad (ﷺ) Part 2 • Jamal Ashraff
🦷 We say Islam provides a complete way of life, giving us a manual which is best for us spiritually, mentally, emotionally and yes physically too - including why it's important to maintain excellent oral hygiene with healthy teeth and gums.
🗣 Muslim Council of Hong Kong wholeheartedly invites you all, men and women, Muslims and non-Muslims, to attend or watch this enlightening and informative talk.
🕋 A number of ahadeeth by Prophet Muhammad (peace be upon him) mention the significance of using the siwak, here's one:
❝The siwak is cleansing to the mouth and pleasing to the Lord.❞ (Musnad Ahmad 7)
👤 Brother Jamal Ashraff is an articulate speaker and an advent student of knowledge who has conducted a number of talks including interfaith dialogues over a number of years.