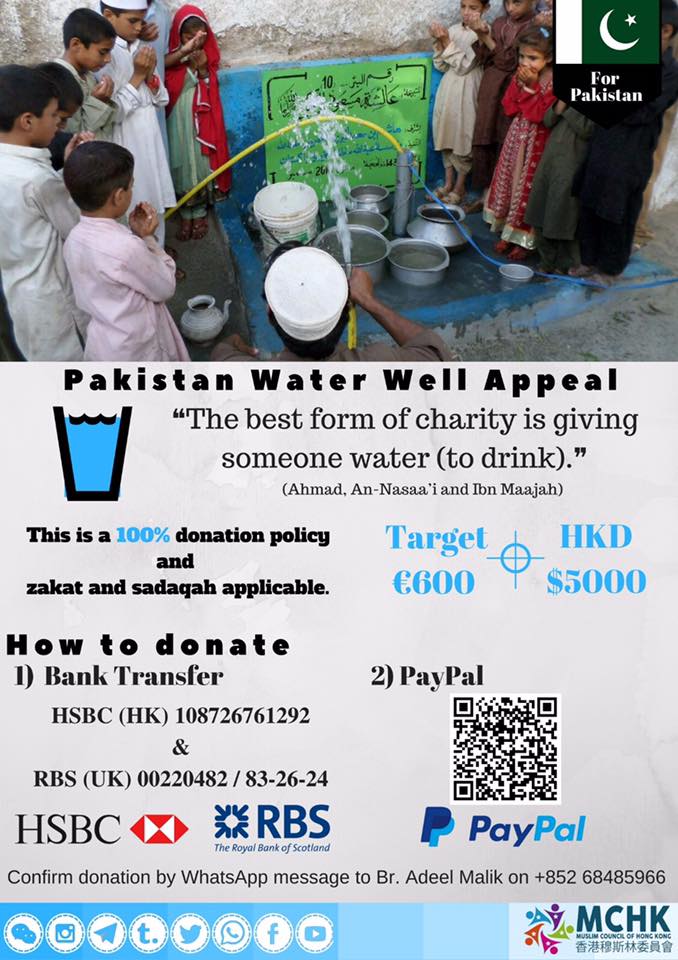 MCHK Pakistan Water Well Appeal
Muslim Council of Hong Kong
While many of us take water 💦 for granted, there are many who don't have access to clean water for drinking. 

#Peshawar in Pakistan is one of those places where there's a lot of poverty and people, especially#children are suffering. 

Muslim Council of Hong Kong are fundraising to install at least one, maybe two or more, water wells in areas around Peshawar. 

❝The best form of #charity is giving someone #water(to drink).❞ 

[Prophet #Muhammad (ﷺ) | Ahmed, An-Nissai and Ibn Majah]

The water well will be electricity generated as well manually hand pumped. It will be given for free to anyone in need, especially our children. 

The cost is €600 = HK$5,000 for one well.
May Allah accept from you all and ease the suffering of the needy.

�100% Donation Policy 
� Zakat and Sadaqa Applicable