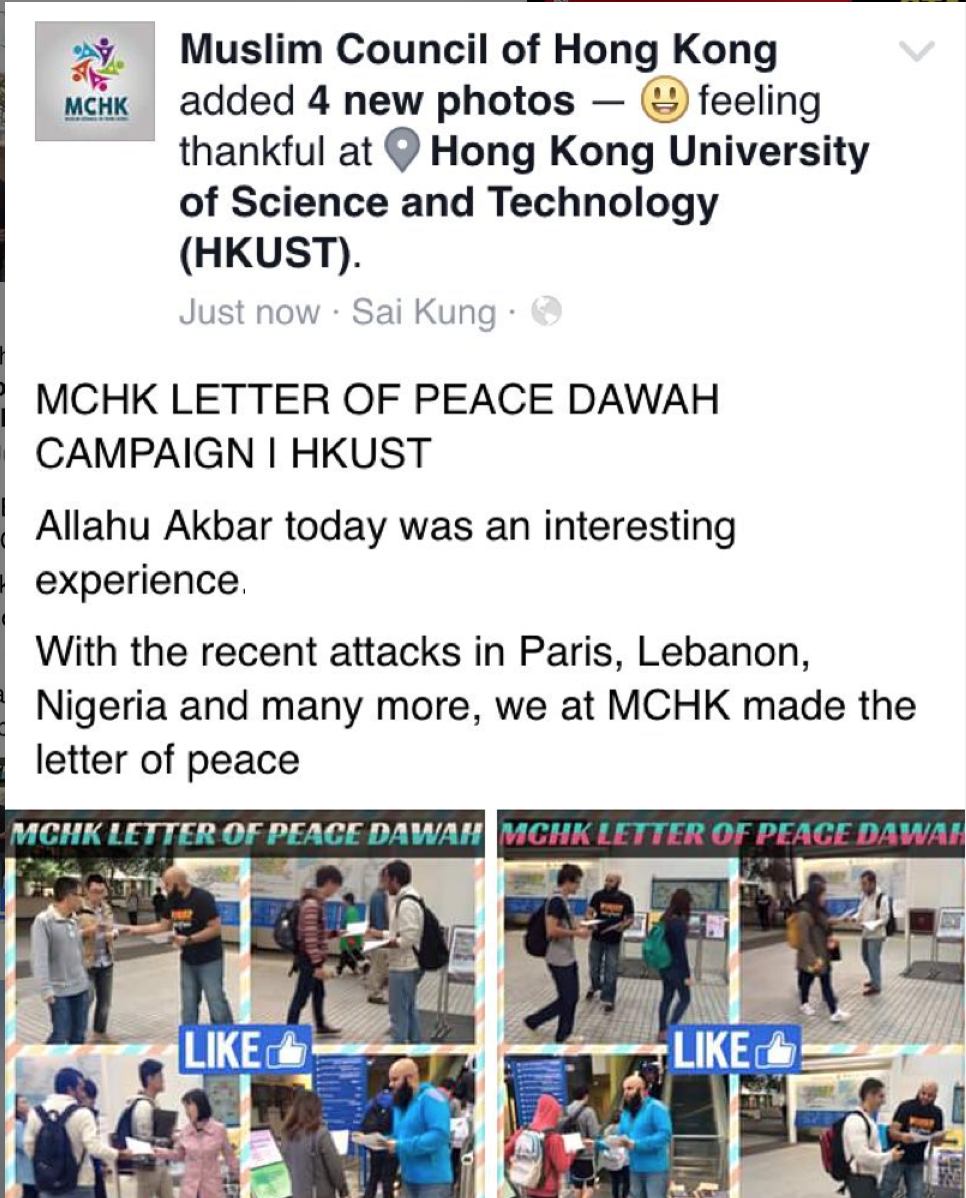 MCHK LETTER OF PEACE DAWAH CAMPAIGN | HKUST

Allahu Akbar today was an interesting experience.

With the recent attacks in Paris, Lebanon, Nigeria and many more, we at MCHK made the letter of peace and have been distributing it to the people of Hong Kong.

Alhumdulilah today we went to another major university and distributed 400-500 copies!
At first only 50 were handed out in 30 minutes. Making Dua to Allāh to send His blessing and Subhan'Allah with patience and prayer the result was given.
A brother came who was an ex-student and he took me to another place. From there Subhan'Allah we gave out in 45 mins - almost 400 copies!

We got feedback like "Great job!", "Thanks for this (campaign)" and "Best wishes!" As always we ask Allah to accept this from us and all those who are spreading the message of truth. Above all, may He guide all those who were given the message.

REFLECT •|• ACT •|• SHARE