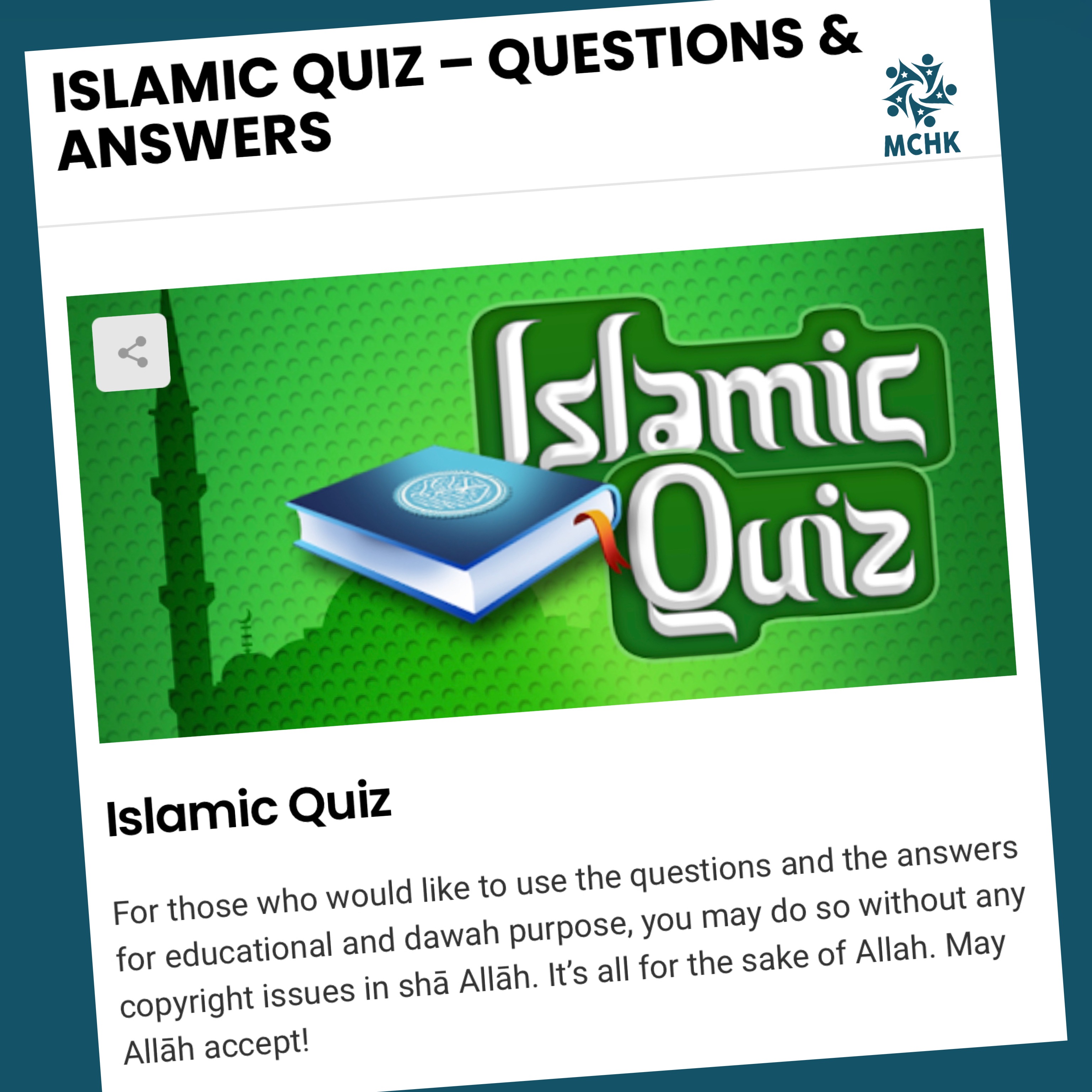 MCHK #IslamicQuiz • All Questions & Answers
🤩 Alhumdulilah! We were asked to get this done and we have managed to do it!
💭 All of the questions, their answers and evidence to support the answers have been and will continue to be put into this page.
✊ There's no copyright on this and anyone can use them for their learning or teaching purpose in shā Allāh.
🤲 May Allah accept such efforts as a form of sadaqah jariyah.