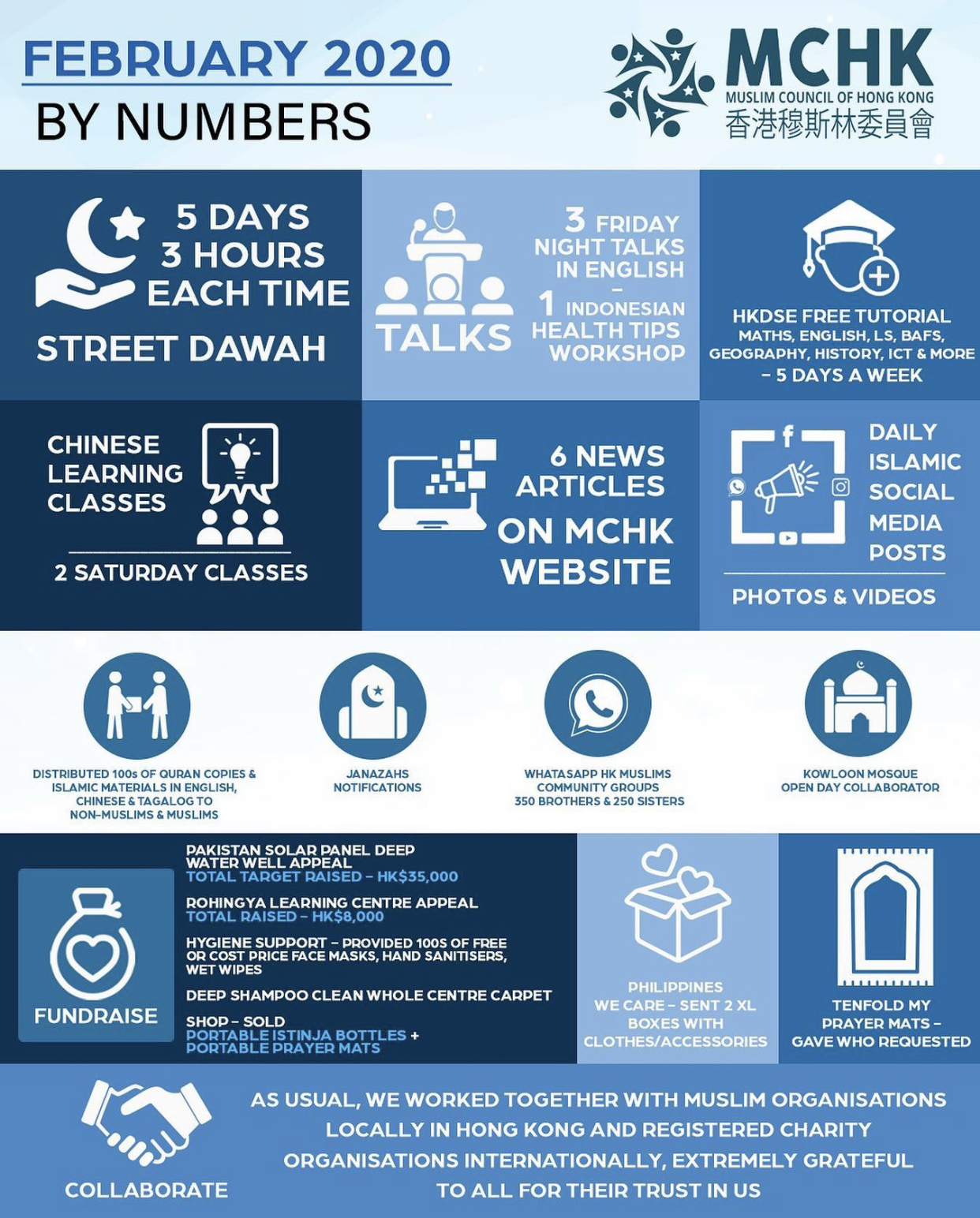 #MCHK Campaigns | February 2020
.
🦠 The month was one in which the coronavirus epidemic kicked off, but Alhumdulilah still we managed to make the most use of it to put into action events, activities and projects executing our mottos of educating, fundraising and collaborating.
.
💞 Jazak'Allahu Khayr to all our donors, contributors, volunteers and well-wishers.
.
🤲 May Allah accept from all who contributed to these priceless and precious work helping people in deen and dunya, and continue to use us as an Ummah to help the Ummah.