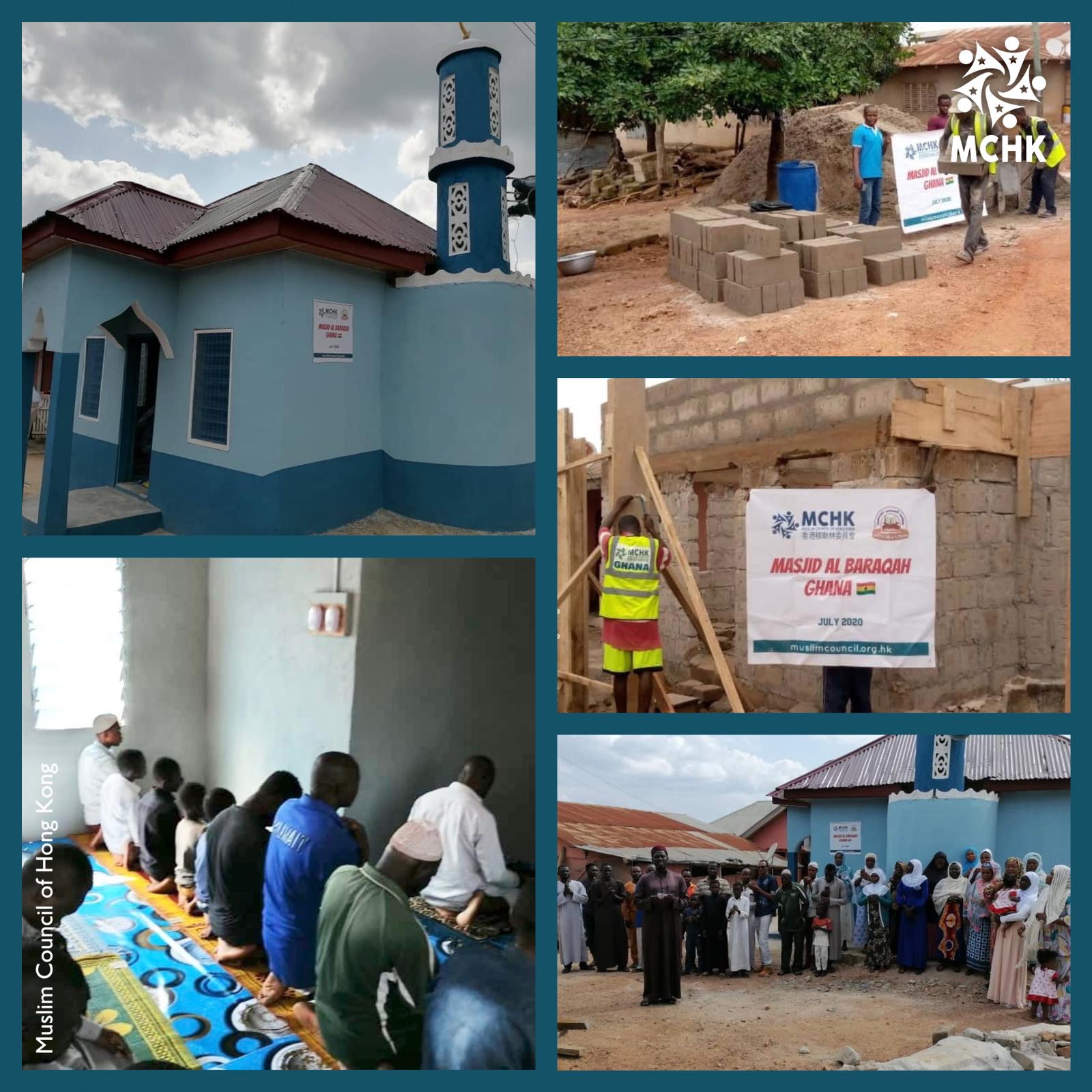 Masjid Al Baraqah Report • #Ghana 2020
😍 Alhumdulilah the masjid is up and running! This small masjid was sponsored by a husband and wife as a form of sadaqa jariyah in shā Allāh for their combined families.
🕌 The masjid is 6m x 6m, accommodates 40-50 people, has wudu area, includes speakers and a minerat. The cost is around HK$28,000.
🙌 All 5 salah and the Jummah salah has been going on regularly. The Muslims in this village are super grateful for this masjid, before which there was none.
🤲 May Allah accept from the family and make it a reason for their home in Jannah al Firdaws.
📥 Want to sponsor a similar masjid? Get in touch with us in shā Allāh.
Muslim Council of Hong Kong
🗣 Educating
💝 Fundraising
🤝 Collaborating
info@muslimcouncil.org.hk
(+852) 6848 5966