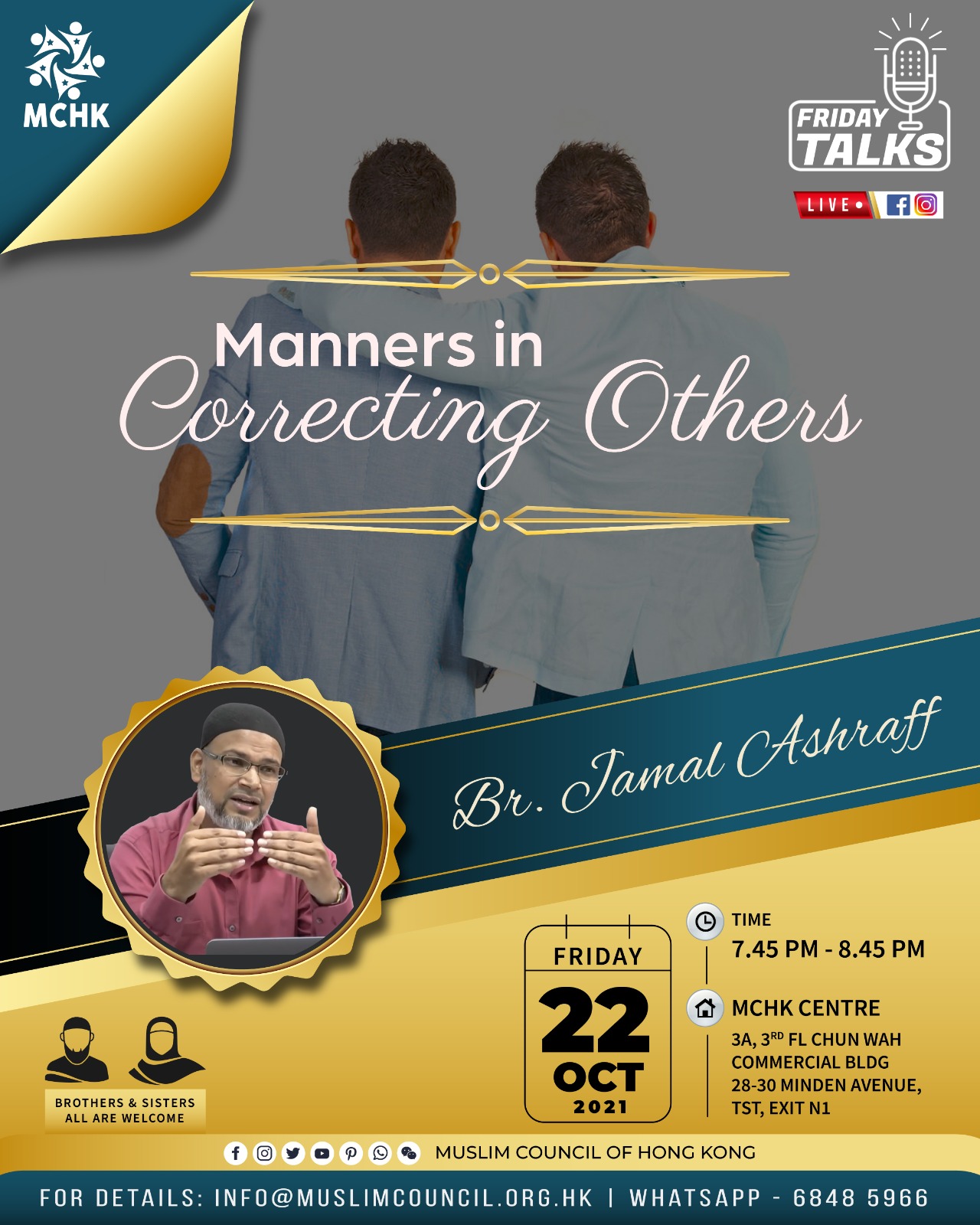 🤔 When you see someone doing a wrong and you really want to do something about it, how best to advice them without making them feel bad and hoping the message is understood?
🤝 Muslim Council of Hong Kong humbly invites you all, men and women, Muslims and non-Muslims, to attend this informative talk in person or by watching the live stream on our Facebook and Instagram pages in shā Allāh.
👤 Brother Jamal Ashraff is an articulate speaker and an advent student of knowledge who has conducted a number of talks including interfaith dialogues over a number of years.
🕋 Allāh says:
❝Invite (all) to the Way of your Lord with wisdom and kind advice, and only debate with them in the best manner.❞ (Quran 16:125)
✋ So make sure you attend this talk to be part of this gathering of knowledge and remembrance of Allah which is the best of gatherings.