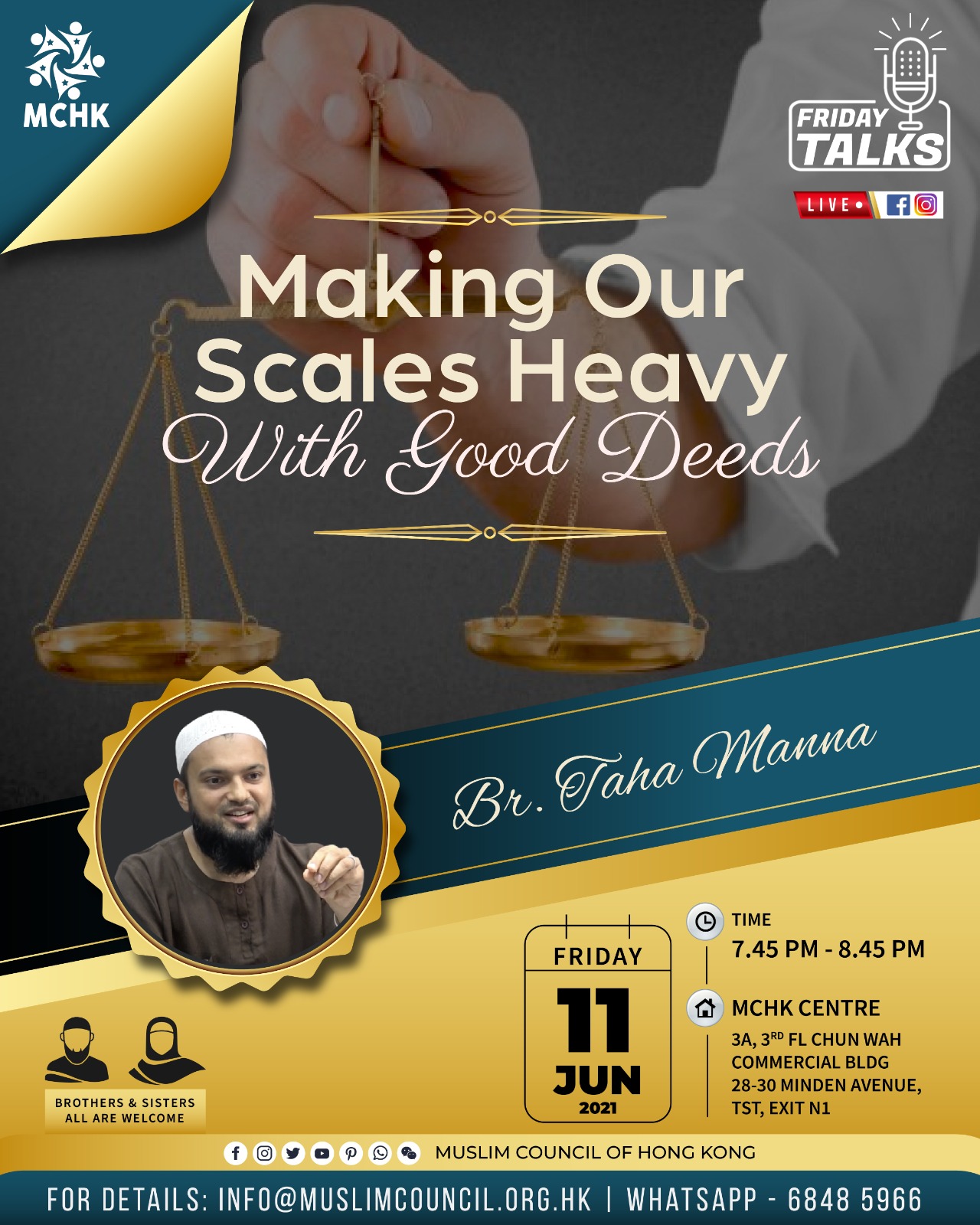 ⚖️ Time flies. We hear this, we say this and we see this over and over again. Are we keeping ourselves busy as much as possible filling our mizan, our scales with good? What can do so?
🗣 Muslim Council of Hong Kong wholeheartedly invites you all, men and women, Muslims and non-Muslims, to watch this enlightening and informative talk.
🕋 Allāh Azzawajal says:
❝The weighing on that Day will be just. As for those whose scale will be heavy ˹with good deeds˺, ˹only˺ they will be successful.❞ (Quran 7:8)
👤 Br. Mohammed Taha is a joyful, harmonious and adventurous individual who strives to learn about Islam for himself and his family in order to benefit them in both worlds.