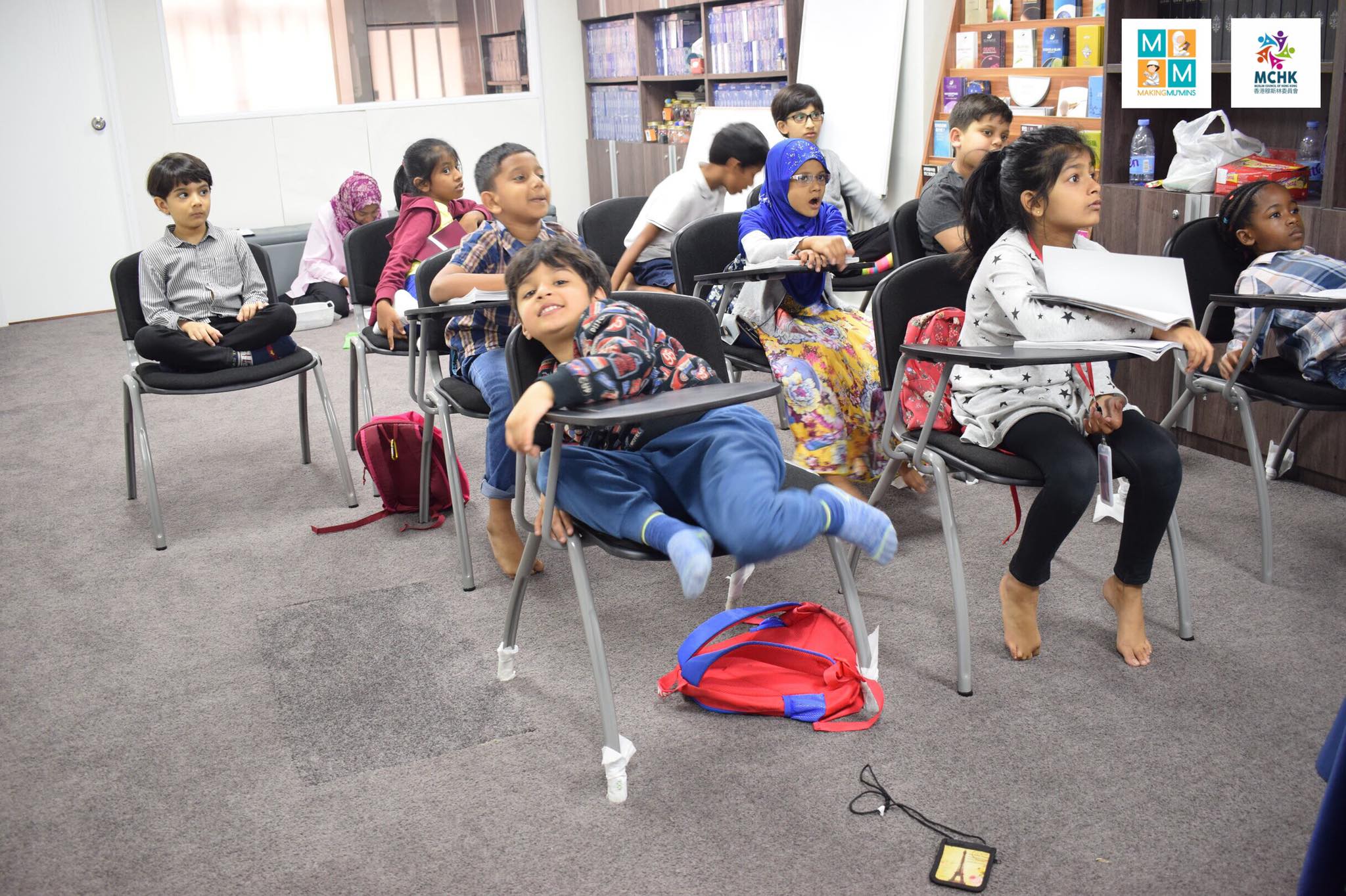 Making Mu'mins | Saturday Islamic Classes
At MCHK Centre
Muslim Council of Hong Kong
📘 Alhumdulilah after the parents students interactive day, last Saturday the set of lessons for all four sections were resumed with yet again a combo between information instilling, activities and Q/A. 

📝 The topic of the class was learning about Al-Alaameen - The Lord of everyone and everything, touching upon the amazing creation of Allah around us. in shā Allāh this coming Saturday will be continuing the same topic since there's plenty more to be covered. 

💖 Alhumdulilah the students continue to feel safe, enjoying themselves and building friendships with other Muslim kids while improving their understanding regarding these basic and vital topics.

🤲 May Allah enable us to fulfil our duties as shepherds of our children by providing them with a good overall education.