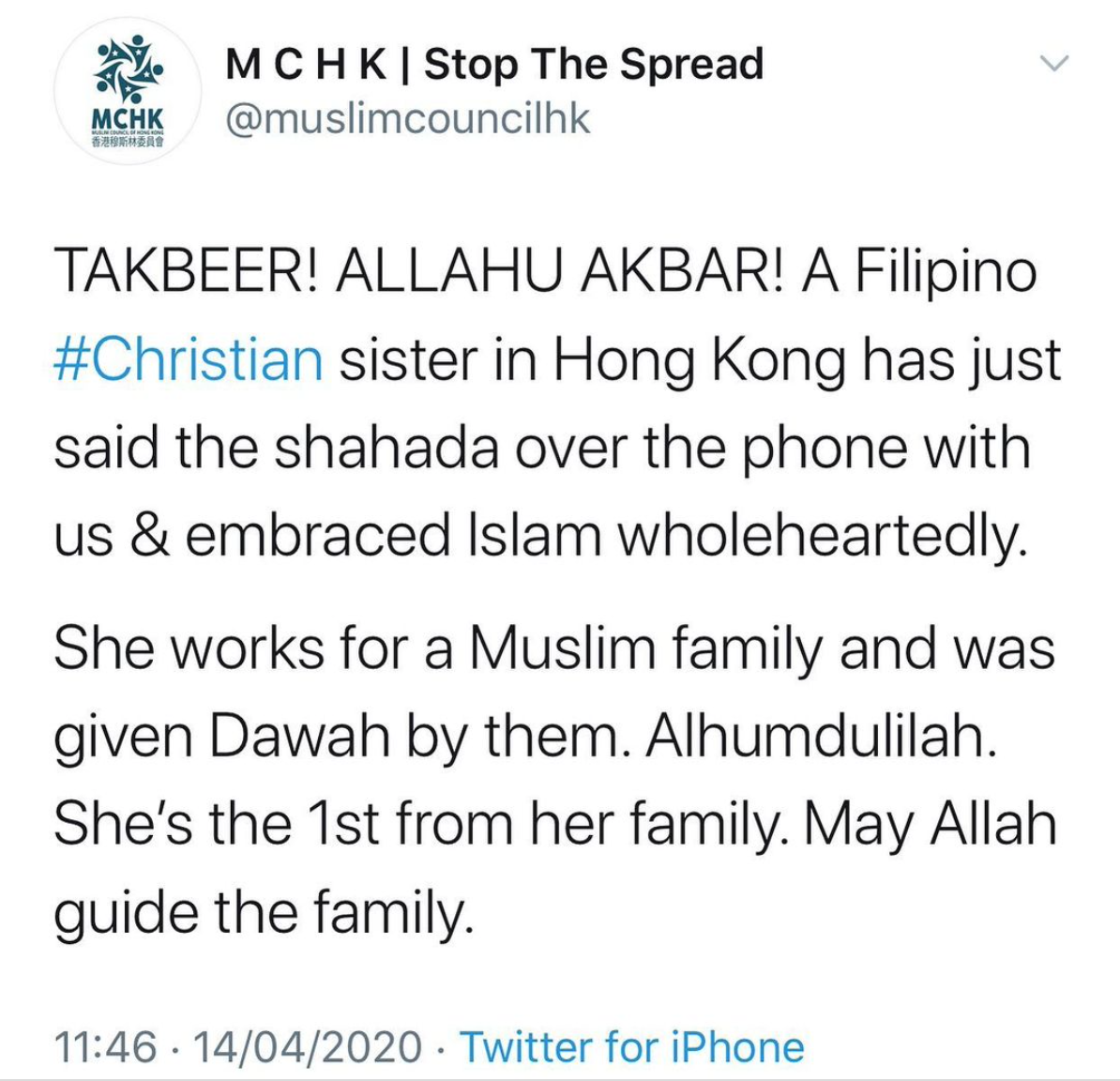 Allahu Akbar! There are lockdowns and isolations, but it doesn't stop blessings and guidance!
Subhan'Allah the sister had worked in Saudi for 2 years but wasn't exposed to Islam much. Only when she moved to Hong Kong and worked for a Muslim family, she was educated about Islam.
After 1 month, she accepted Islam is the truth and today Allah guided her to be a Muslim.
We all can do Dawah in whatever little way we can. Do it with wisdom, patience and ask Allah to guide the heart.
May Allāh accept from all who pass the message of Islam to humanity at large, and guide all who hear the message.