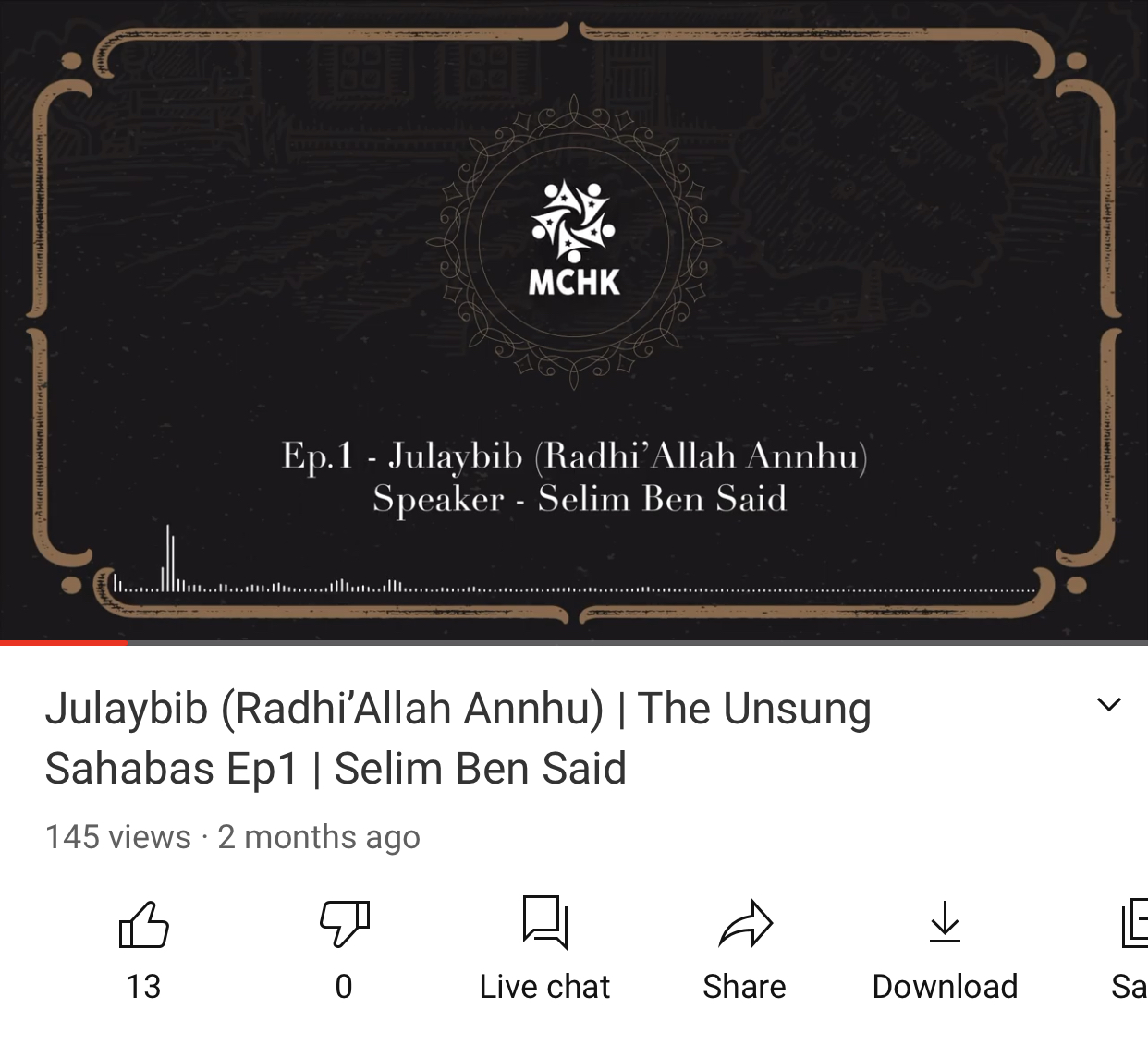 The Unsung Sahabas Ep1 - Julaybib (radhi'Allah annhu) Selim Ben Said
📜 There are some sahabas which all of us know about, even if it's a little. But then, there are others who we know anything about, yet their heroics and impact during the early days of Islam remain unmatchable.
This series will hope to unravel some of those unsung sahabas in order to learn and be inspired from their stories in sha Allah.
🕋 In Julaybib, there is the example of a person who was almost regarded as a social outcast because of his appearance.
Given help, confidence and encouragement by the beloved Prophet (s), he was able to perform acts of courage and make the supreme sacrifice and deserve the commendation of the Prophet (s): "He is of me and I am of him."