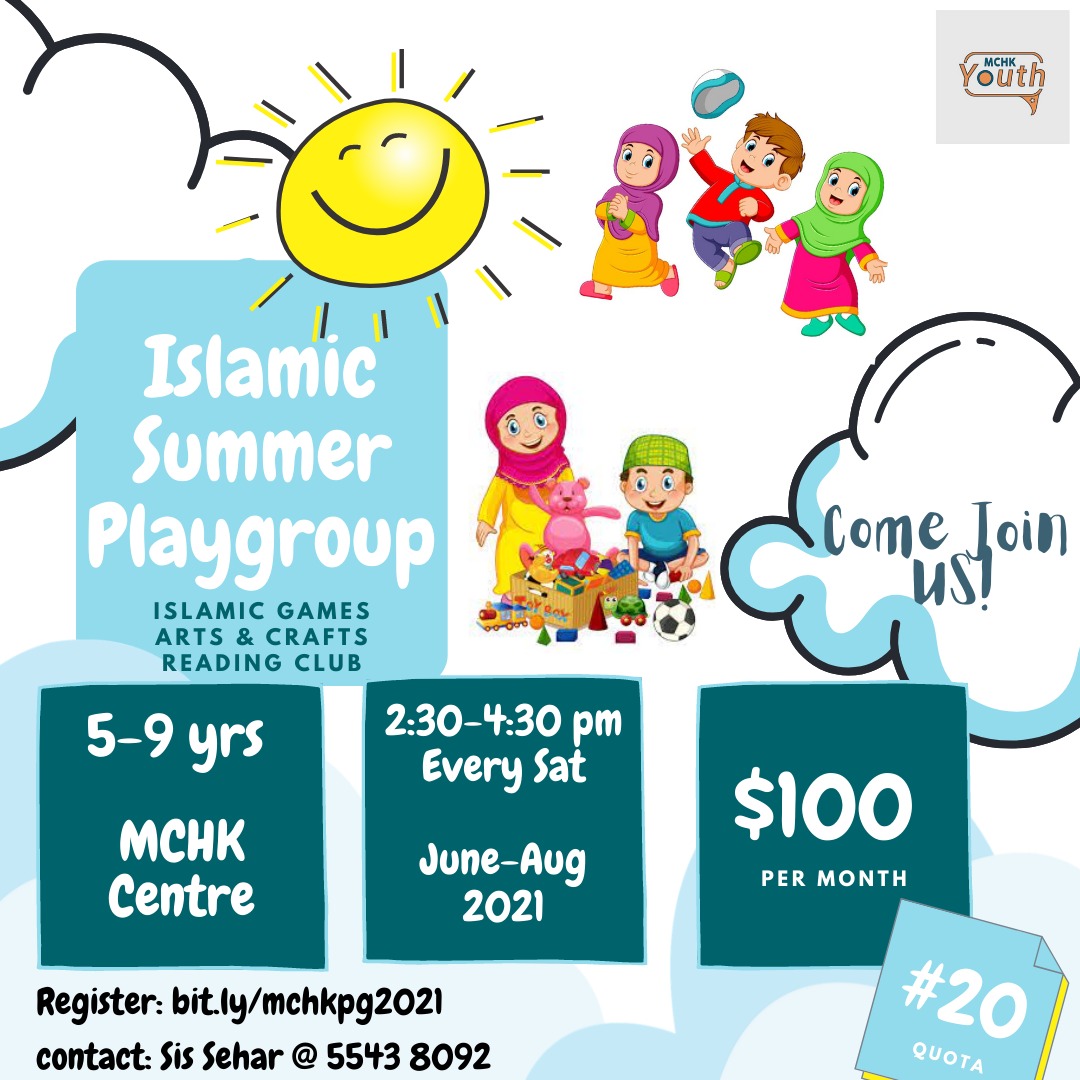 Asalamualaikum Muslim Youth of Hong Kong!
🤩 MCHK Youth Club is introducing Islamic Summer Playgroup for the little Muslims in Hong Kong. From June to August 2021 in shā Allāh!
🤸The playgroup will include activities such as: Islamic games, Arts & Crafts, Reading Club and much more!
👦🏻👧🏻 Who can join?
🚸 Youth aged: 5-9
🗓️ When: Every Saturday
(starting 5th June 2021)
🕑 Time: 2:30-4:30pm
📥 Max Entries: 20
💰 Playgroup fee: $100 per month only
🥳 We are excitedly looking forward to seeing you insha'allah!
Register: bit.ly/mchkpg2021
Inquiry: Sis Sehar @ 5543 8092
📲To stay tuned with the MCHK Youth Club activities, click to join the group.
bit.ly/MCHKYouth