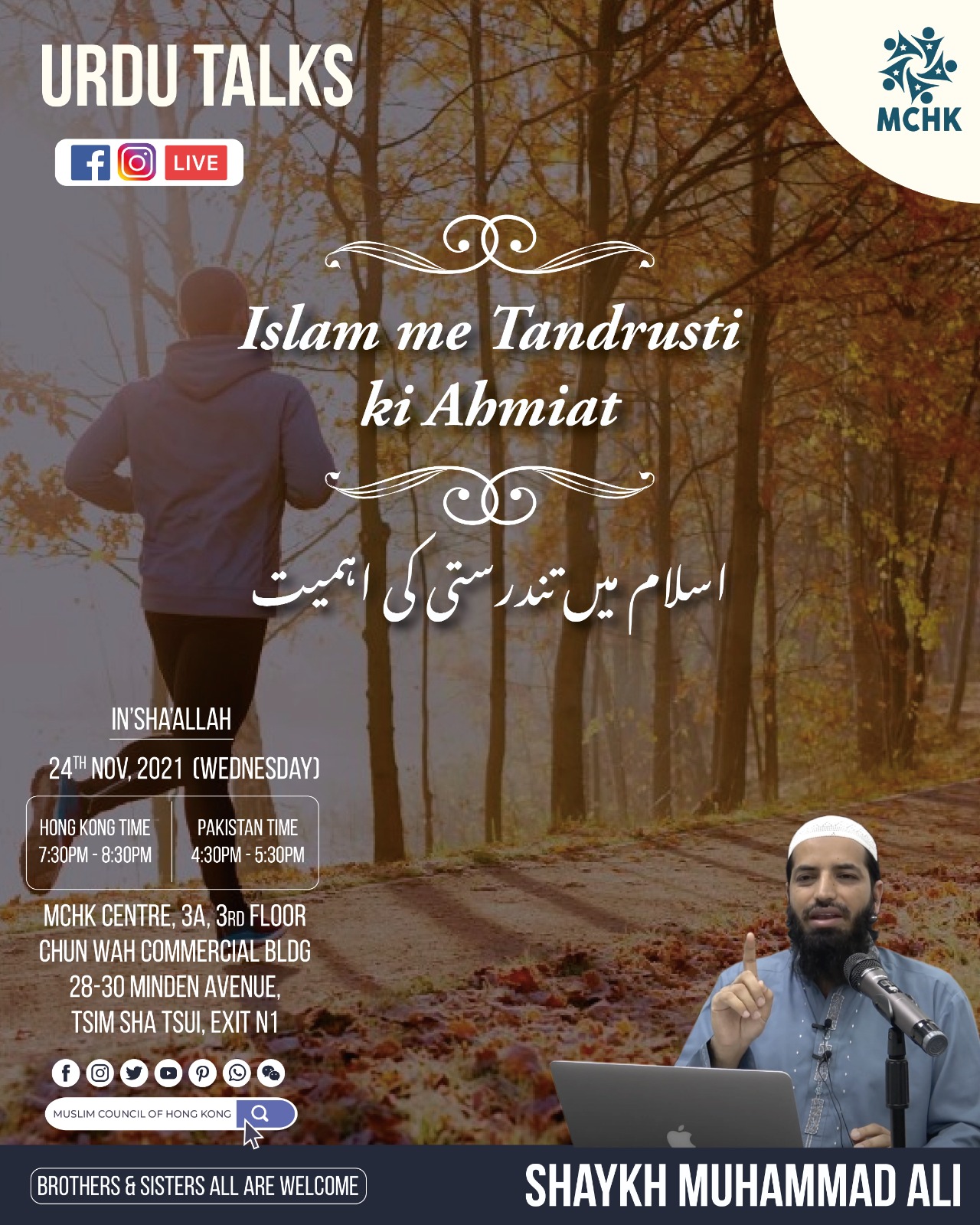 💪 Does Islam have any guidelines regarding the physical health, amount of food we should consume and being healthy? Of course it does.
🤝 Muslim Council of Hong Kong humbly invites you all, men and women, Muslims and non-Muslims, to attend this informative talk in person or by watching the live stream on our Facebook & Instagram pages in shā Allāh.
🕋 Here's one teaching from Prophet Muhammad ﷺ: ❝A strong believer is better and is more lovable to Allah than a weak believer, and there is good in everyone.❞ (Sahih Muslim 2664)
👤 Shaykh Muhamamd Ali is a Madinah University graduate and is currently the official Imam of Markaz At-Taqwa delivering regular talks and passionate to be involved in dawah work.