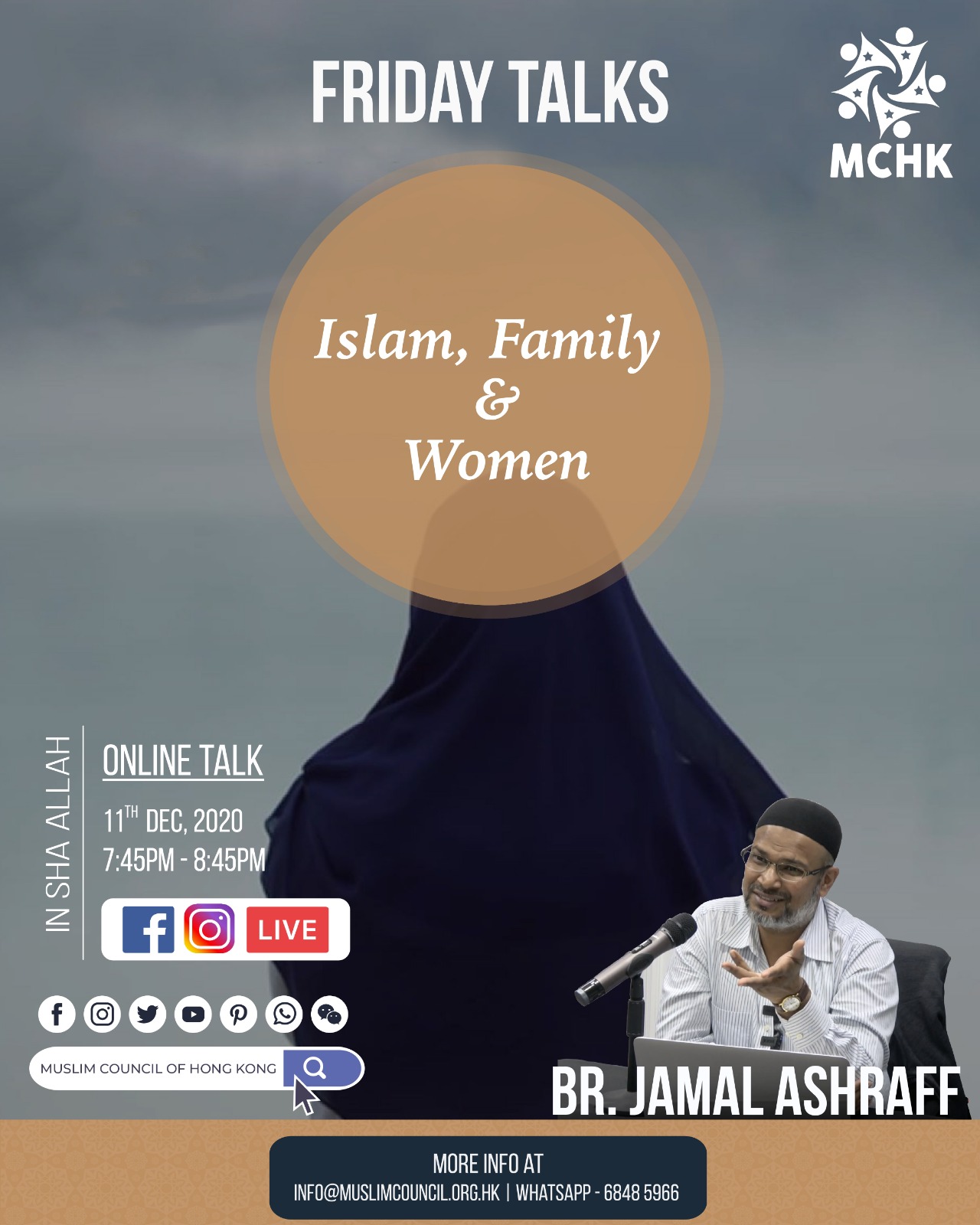 From 19:45 until 20:45
#Islam, Family & #Women • Jamal Ashraff
🌹 Does Islam liberate or oppress women? Why do women from the West accept Islam? What's the status and rights of women in Islam and family at large?
🕋 Prophet Muhammad (peace be upon him) said:
❝I advise you to take care of the women, for they are created from a rib and the most crooked portion of the rib is its Upper part; if you try to straighten it, it will break, and if you leave it, it will remain crooked, so I urge you to take care of women.❞ (Bukhari)
👤 Brother Jamal Ashraff is an articulate speaker and an advent student of knowledge who has conducted a number of talks including interfaith dialogues over a number of years.