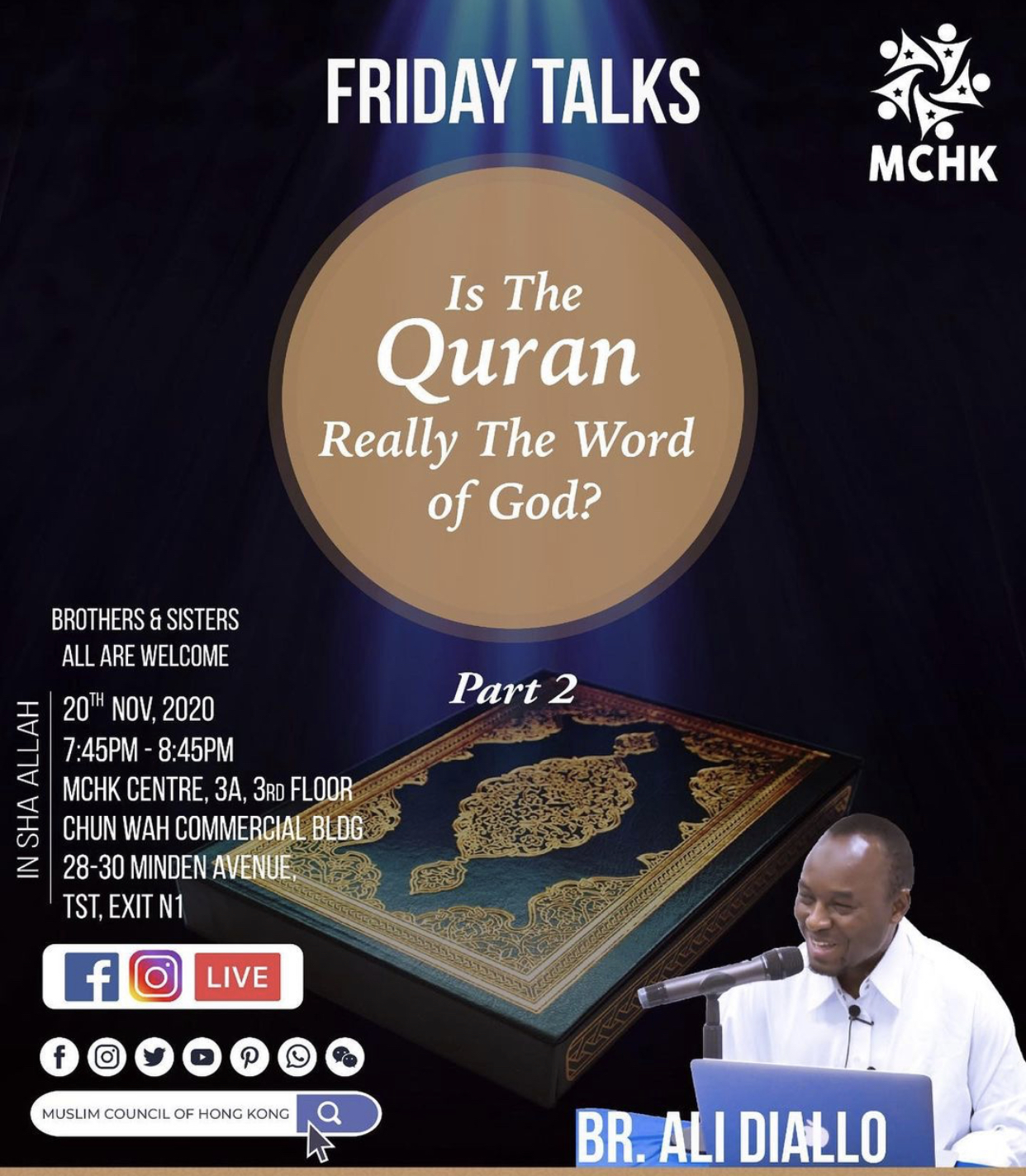 From 19:45 until 20:45
Is The #Quran Really The Word Of #God? P2 • God's True Message • Ali Diallo
📖 It's the most read book, one which is memorised by millions and followed by billions. But, can the Quran truly be God's pure message to mankind? What proofs are there for this claim?
☝️ In this series, we hope to unravel and put forward evidences and facts to show what is really God's message in terms of His words and in terms of His Prophets and Messengers.
👤 Br. Ali Diallo is the president of Hong Kong's African community council. He's a zealous brother who is constantly hungry to seek beneficial knowledge and to spread it.
🕋 Allah said: ❝Do they not then consider the Quran carefully? Had it been from other than Allah, they would surely have found therein much contradiction" ❞ (Quran 4:82)