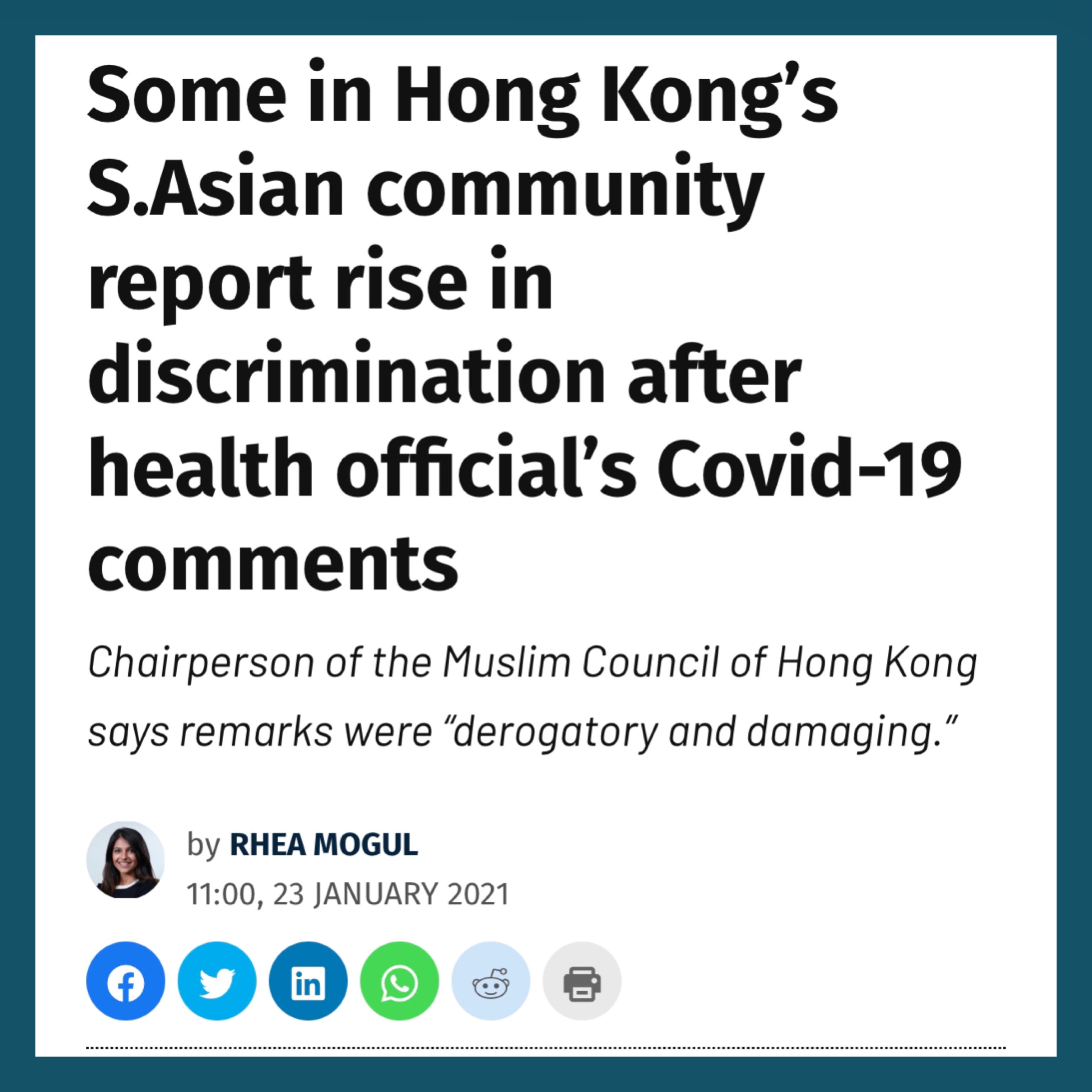 *Some in Hong Kong's S.Asian community report rise in discrimination after health official's Covid-19 comments*
"The ethnic minority community is a part of Hong Kong," said Malik.
"So when we are made to feel like the 'outsider', it can cause deep harm. We need to learn from episodes like these, remain calm, and educate one another about how to move forward.
We want to be represented in society and we don't want to feel marginalised."
https://hongkongfp.com/2021/01/23/some-in-hong-kongs-s-asian-community-report-rise-in-discrimination-after-health-officials-covid-19-comments/