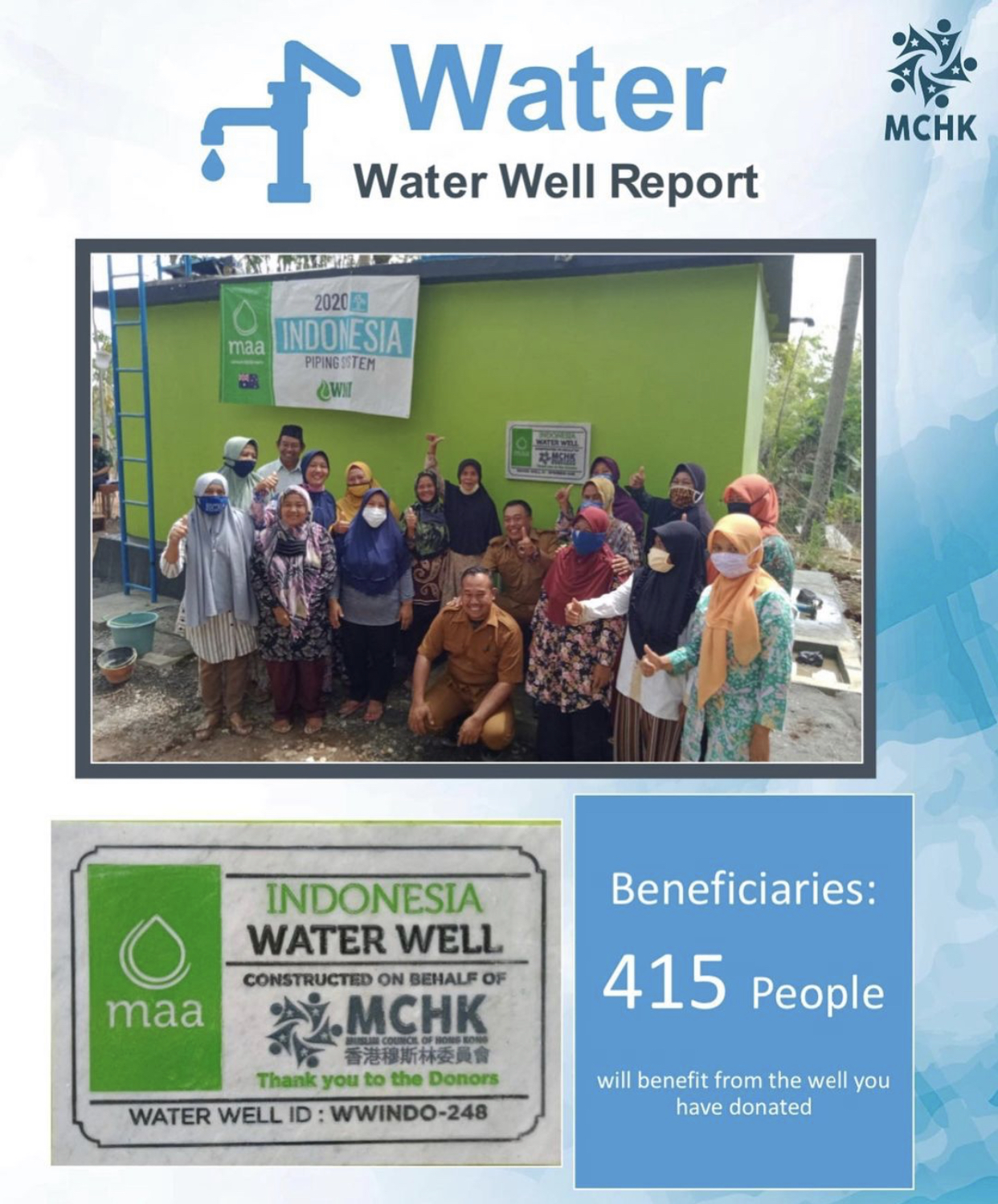 #Indonesia Community Water Well 2020
🤩 Alhumdulilah! The waterwell for which MCHK fundraised HK$21,000 in August has been built by our partner Muslim Aid Australia, and is fully operational.
🇮🇩 More than 415 people, with 115 households in the city of Yogyakarta, will now benefit from access to clean water at a turn of a tap, something which many still can't do.
💧 Imagine for every drop of water that is used to quench the thirst of children, widows, elderly and others, you the donors will get a reward for it in your book of deeds.
📥 Do you want to be part of the next water well project by MCHK? Whatapp +852 6848 5966.
🤲 May Allāh Azzawajal accept from the donors, the organisers and the builders, make this a means of us drinking from the blessed hands of our beloved Prophet Muhammad (صلى الله عليه و سلم).