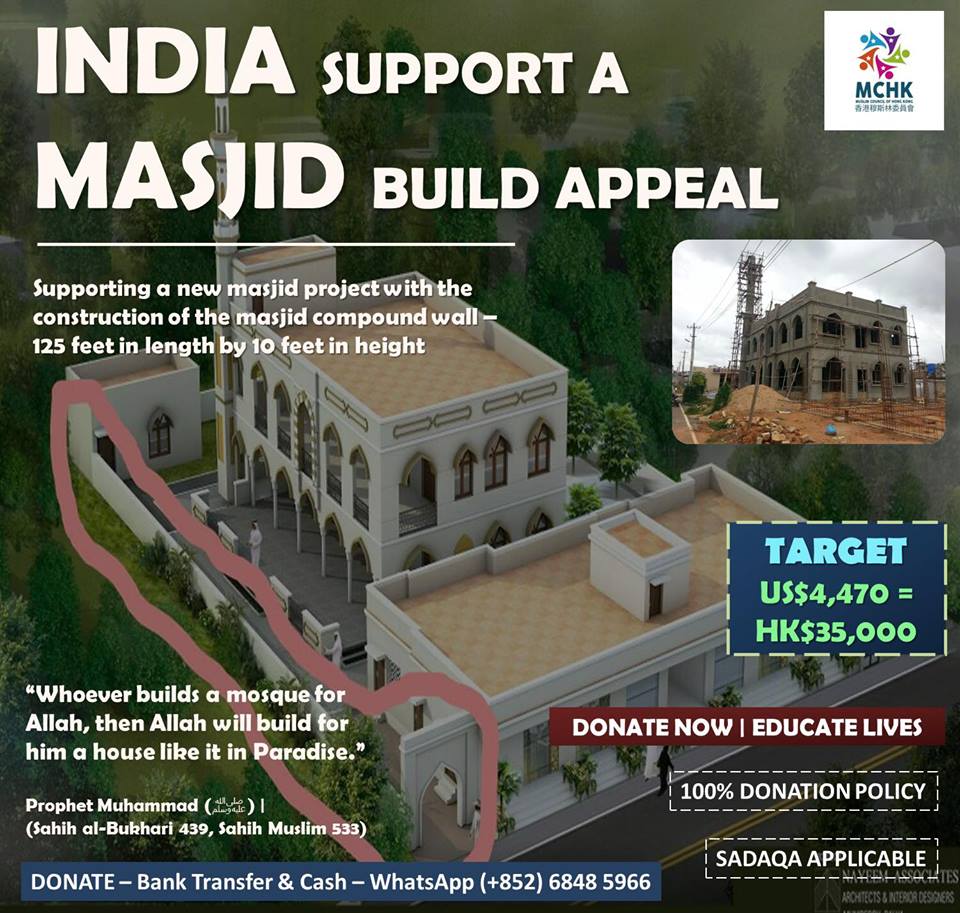 India Support A Masjid Building Appeal
Muslim Council of Hong Kong
Alhumdulilah target reached! 😊
🇮🇳 In India's Hegde Nagar, Bangalore city, Karnataka, a brand new masjid is in the process of being constructed for 660 plus men and women in shā Allāh. 
🤝 Muslim Council of Hong Kong are supporting a precious masjid building project, covering an area of 4,600 square feet, by a trustworthy charity organisation within India. 

🎯 Target = US$4,470 = HK$35,000

✊ With your donations, we hope to provide funds for them to construct the compound wall of the masjid with the dimension of 125 feet in length by 10 feet in height in shā Allāh. The wall include a column and plint beem made with plasting, structural, painting and grill work.

❝Whoever builds a mosque for the sake of Allah, like a sparrow's nest or even smaller, Allaah will build for him a house in Paradise.❞

[Prophet Muhammad (peace be upon him) | Ibn Maajah 738 | Sahih by Al-Abaani]
🔺 Sadaqa jariya applicable!

🤲 May Allah enable us to be quick to spend in His path, protect our good deeds and bring ease to those in need.