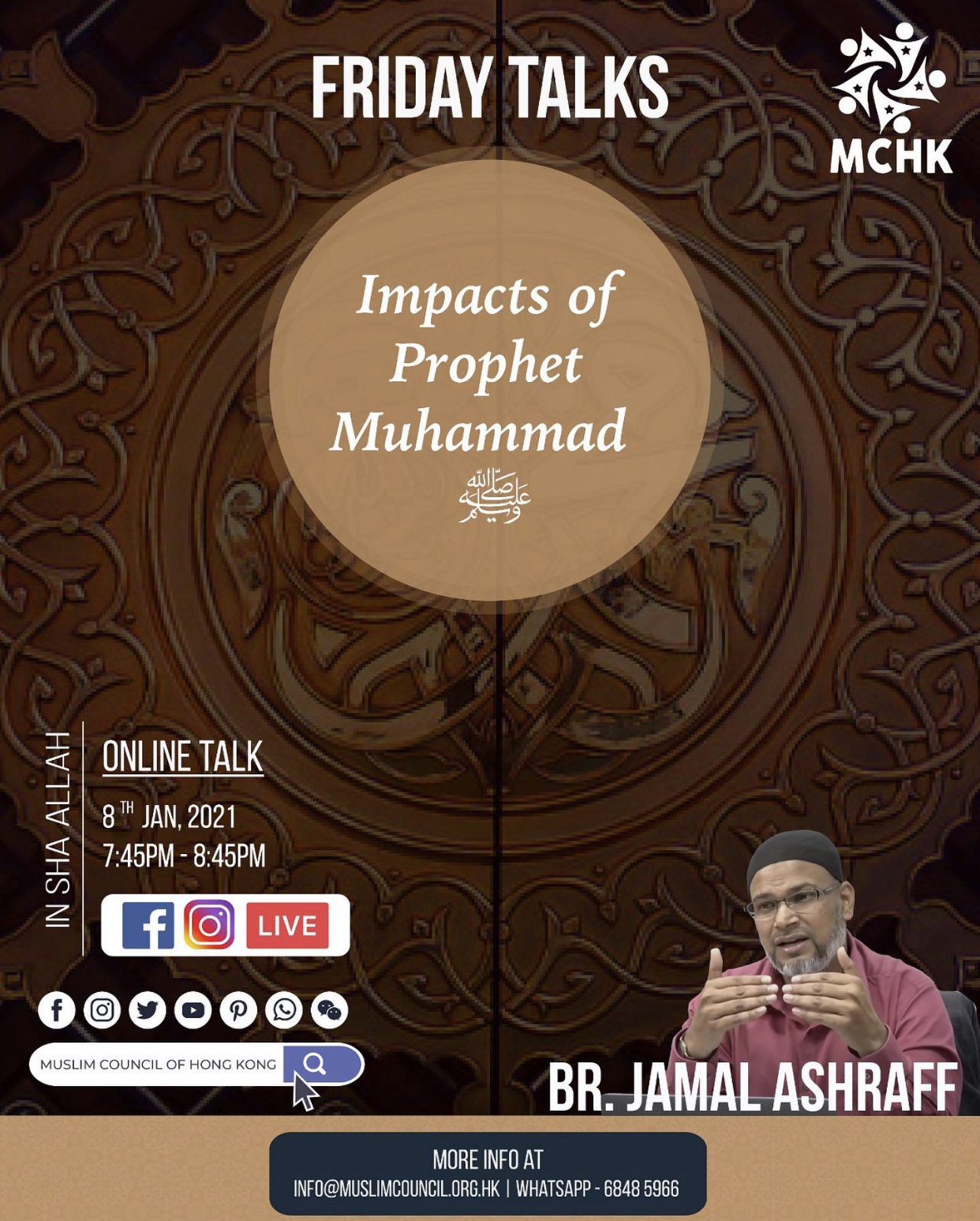 From 19:45 until 20:45
The Impacts of Prophet Muhammad ﷺ • Jamal Ashraff
❣️No matter how much we talk about the greatest man ﷺ to have ever lived in this world, it's never enough to explore the unmatchable influence he ﷺ left behind.
🗣 Muslim Council of Hong Kong wholeheartedly invites you all, men and women, Muslims and non-Muslims, to watch this enlightening and informative talk.
🕋 Allāh Azzawajal says:
❝Indeed, in the Messenger of Allah you have an excellent example for whoever has hope in Allah and the Last Day, and remembers Allah often.❞ (Bukhari)
👤 Brother Jamal Ashraff is an articulate speaker and an advent student of knowledge who has conducted a number of talks including interfaith dialogues over a number of years.