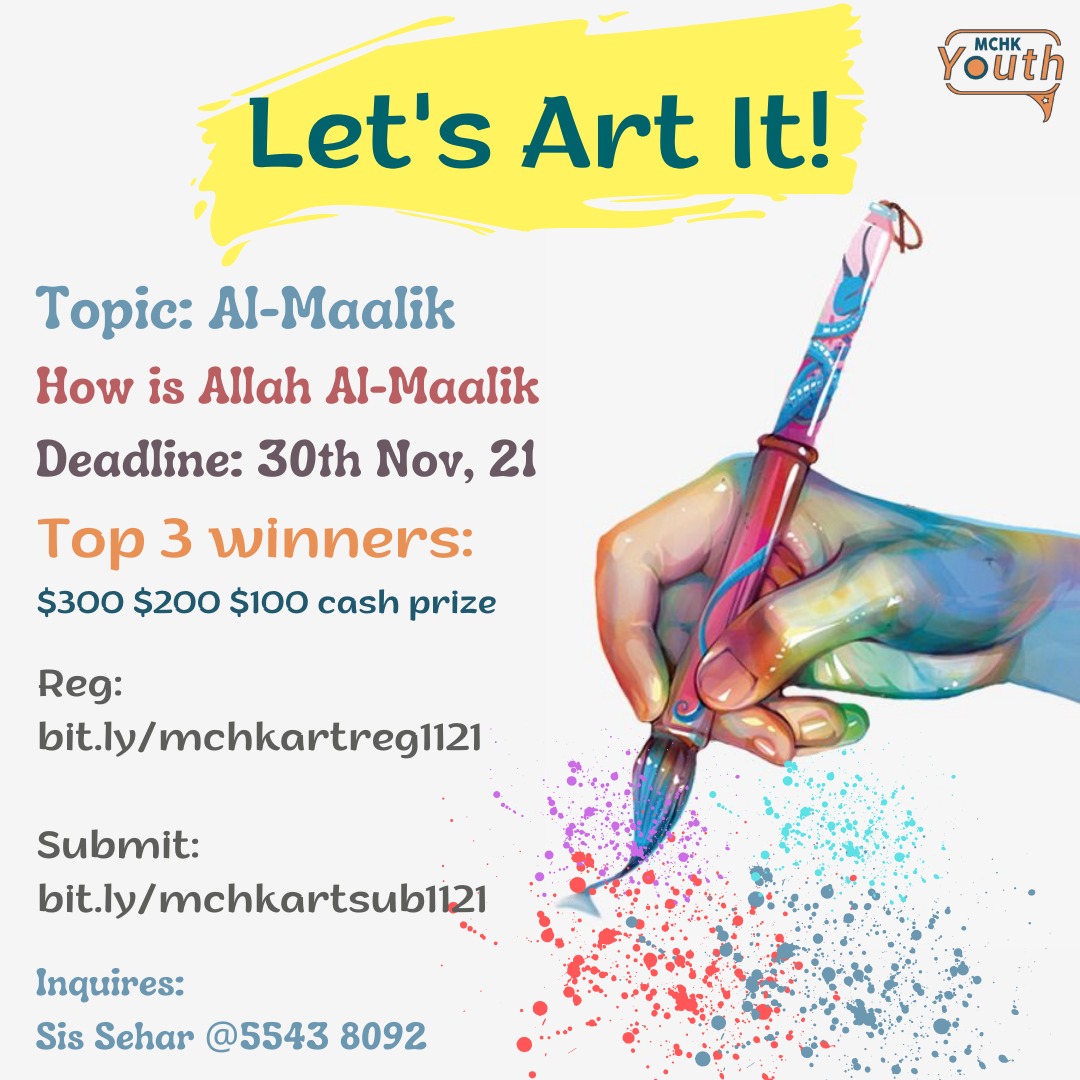 🥳 MCHK Youth Club is back again with another competition for the creative artists Alhumdulillah!
🎨This time the theme for the Art Competition is Al-Maalik - How is Allah Al-Maalik
📖 Allāh calls Himself Al-Maalik — The King and Owner of Dominion — on five occasions in the Quran. He is the King, the owner and ruler of the whole creation. Al-Maalik gives authority to whomever He wants in this world, and He has supreme authority and is ruled by no one!
🧒 Who can join?
🚸 Youth aged: 13-16
🗓️ Deadline: 30-11-2021 (Tuesday)
📥 Max Entries: 15
🏅 Top 3 winners:
💲 HK$300 $200 $100 cash prize
🥳 We are excitedly looking forward to seeing your artwork insha'allah!
Register: bit.ly/mchkartreg1121
Submit: bit.ly/mchkartsub1121
📲To stay tuned with the MCHK Youth Club activities, click to join the group.
bit.ly/MCHKYouth2