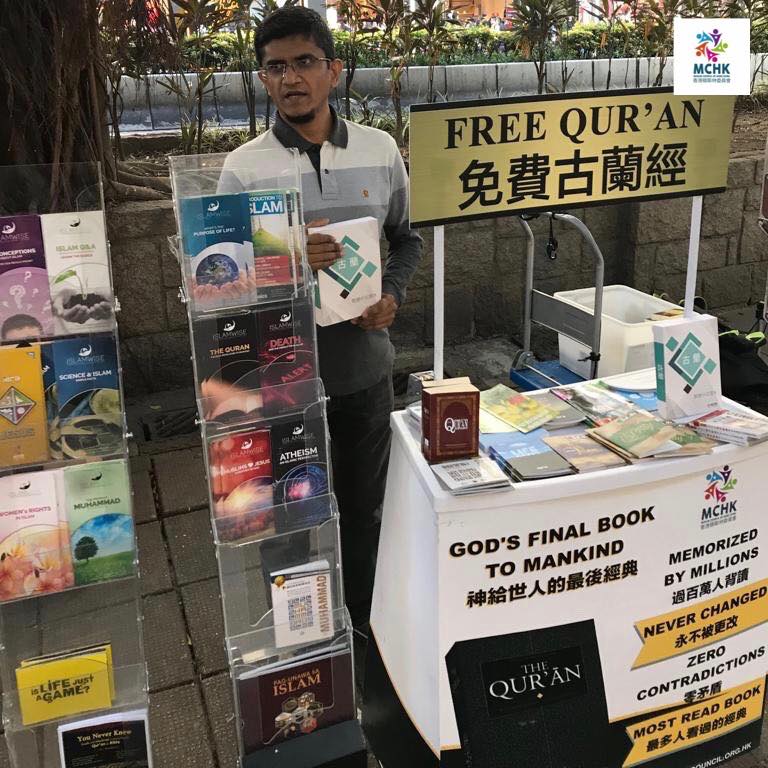 Since June 2016 you need to have a valid API key enabled to display Google maps, see plugin settings
Hong Kong Street Dawah
From 14:30 until 17:30
At Park Lane, Tsim Sha Tsui (Near Kowloon Masjid)
Tsim Sha Tsui
Muslim Council of Hong Kong
✊ On Saturday, Allah honoured us to be at our usual location again passionately and consistently spreading the awesome message of Islam.
💪 Alhumdulilah 5 brothers from different backgrounds came together sacrificing their time for the sake of Allah seeking His reward alone.
📚 By the mercy of Allah, we once again managed to give out more than 15 copies of the Quran in English, Chinese and Tagalog translations to local Chinese and non-Chinese people as well as visitors.
🌟 The highlight of the day was seeing the dawah to continue as we really thought this Saturday we couldn't do it, however Allah had other plans and indeed His plan will always prevail. ⠀⠀⠀⠀⠀⠀⠀⠀⠀⠀⠀⠀⠀⠀⠀⠀⠀
🤲 May Allah guide all those who the message from us and accept our little sincere efforts.