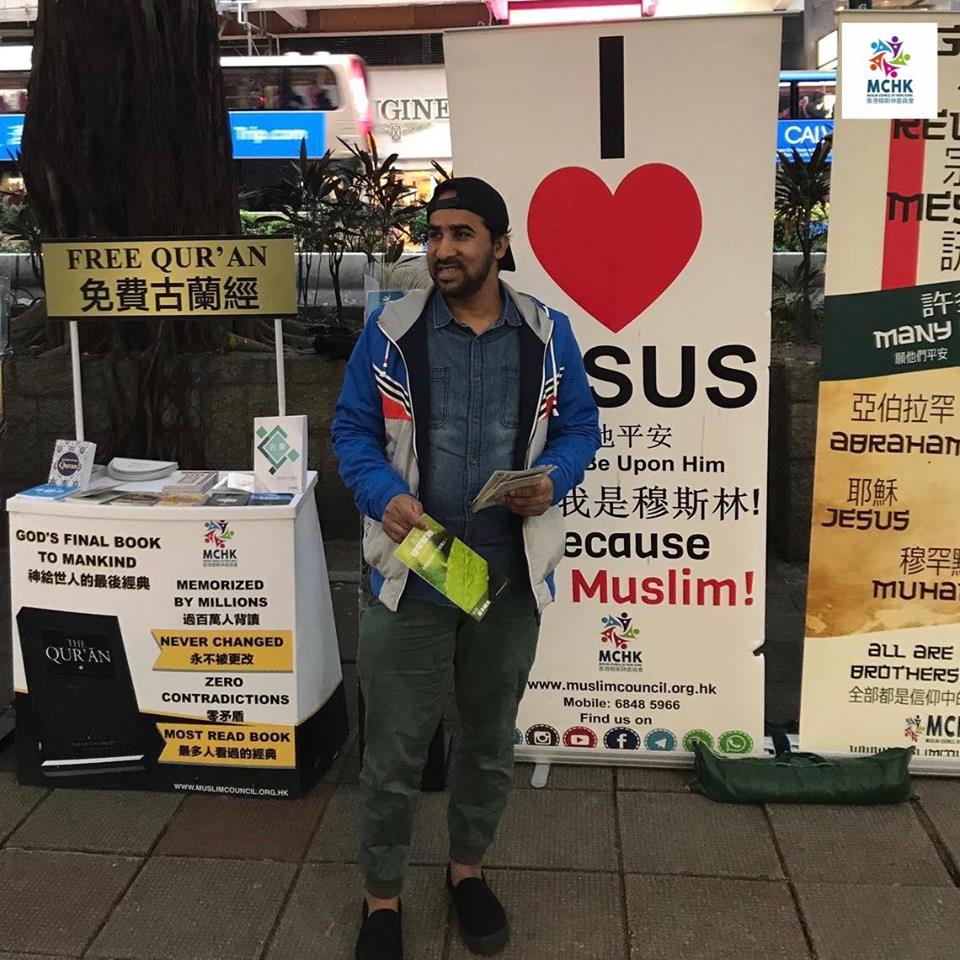 Hong Kong Saturday Street Dawah
From 14:30 until 17:30
At Park Lane, Tsim Sha Tsui (Near Kowloon Masjid)
Muslim Council of Hong Kong
✊ Going on the street in the cold for the sake of Allah spreading His message to those who just don't know. Alhumdulilah a priceless act.
⠀⠀⠀⠀⠀⠀⠀⠀⠀⠀⠀⠀
🤝 Alhumdulilah over 6 brothers from different backgrounds came together sacrificing their time for the sake of Allah seeking His reward alone.

📚 By the mercy of Allah, we managed to give out more than 7 copies of the Quran in Chinese translation to local Hong Kong and mainland Chinese people

🌟 The highlight of the day was to see the dawah happening even if it was for just over an hour as it's all about consistency and chipping away even if it seemed like a 'not such a good day'.

✊ We continue to do Street Dawah every Saturday, being supported by various Islamic organisations and individuals locally and internationally. Alhumdulilah for all the support we are getting for this precious work.

🤲 May Allah guide all those who got the message from us, accept our little sincere efforts and continue to use us for His work.