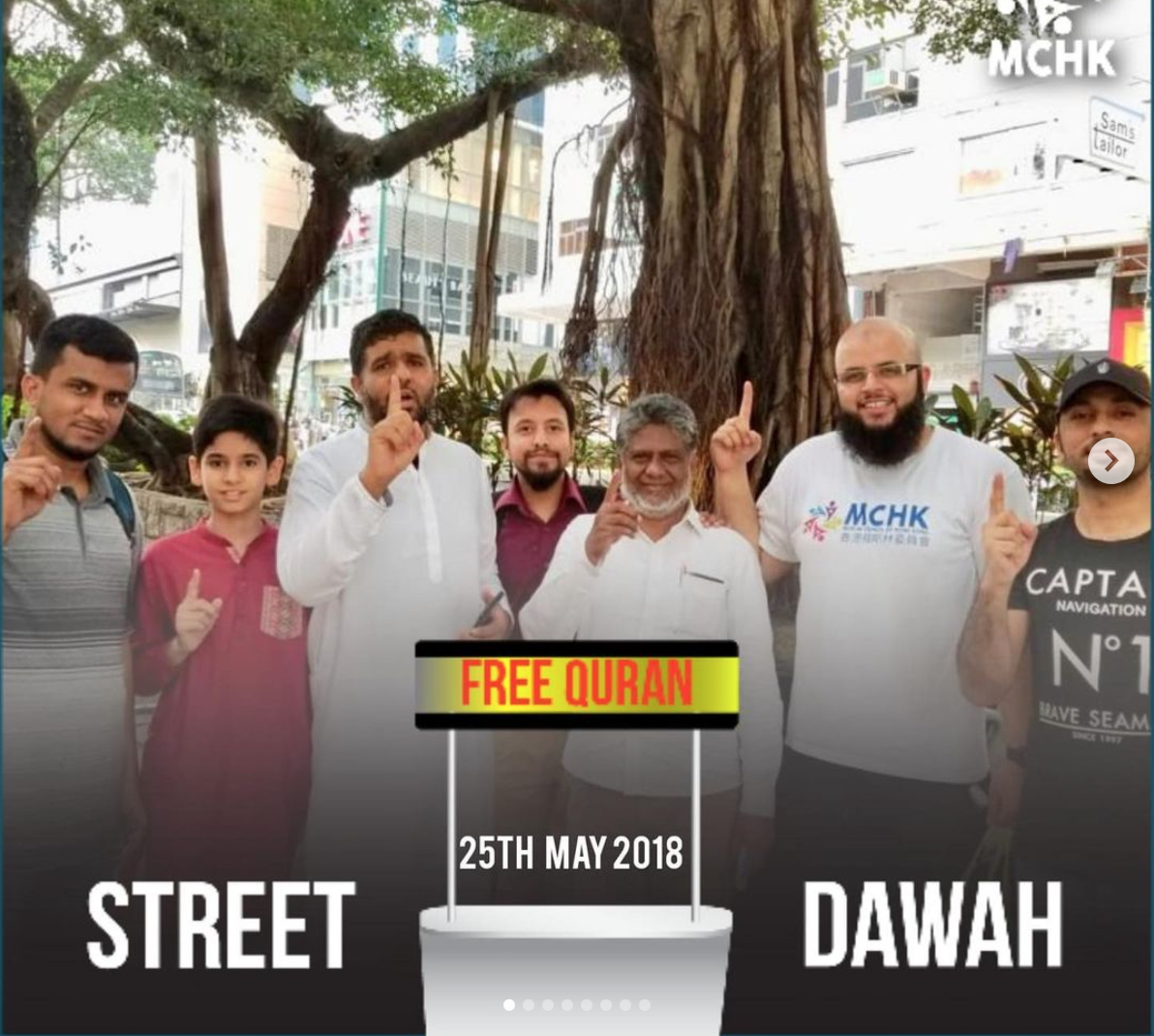 From 14:00 until 16:00
✊ In the most blessed month, we were honoured to do the most blessed job yet again, which is to call people to the obedience and guidance of Allah and His Prophet Muhammad (peace be upon him) in the state of fasting.

🤝 Alhumdulilah, by the mercy of Allah, our last street dawah had around 5 brothers investing 2-3 hours of their time from their fasting to join the Islamic stall and spread the message of Islam with smiles, passionate and good body language.

📚 Alhumdulilah, by the mercy of Allah, we managed to give out more than 45 copies of the Quran in Chinese, English and Tagalog translations to local Hong Kong, mainland Chinese and other ethnic people including non-Muslims and Muslims.

🌟 The highlight of the day was when it came to near the end of the day, the brothers started to compete within themselves in making sure all the Quran copies brought to the stall were given away. Alhumdulilah we managed to give all out! Then there was takbir and Allahu Akbar being called out!

✊ We continue to do Street Dawah every Saturday, being supported by various Islamic organisations and individuals locally and internationally. Alhumdulilah for all the support we are getting for this precious work. Join us next time!

🤲 May Allah guide all those who got the message from us, accept our little sincere efforts and continue to use us for His work while keeping us sincere, humble and grateful.