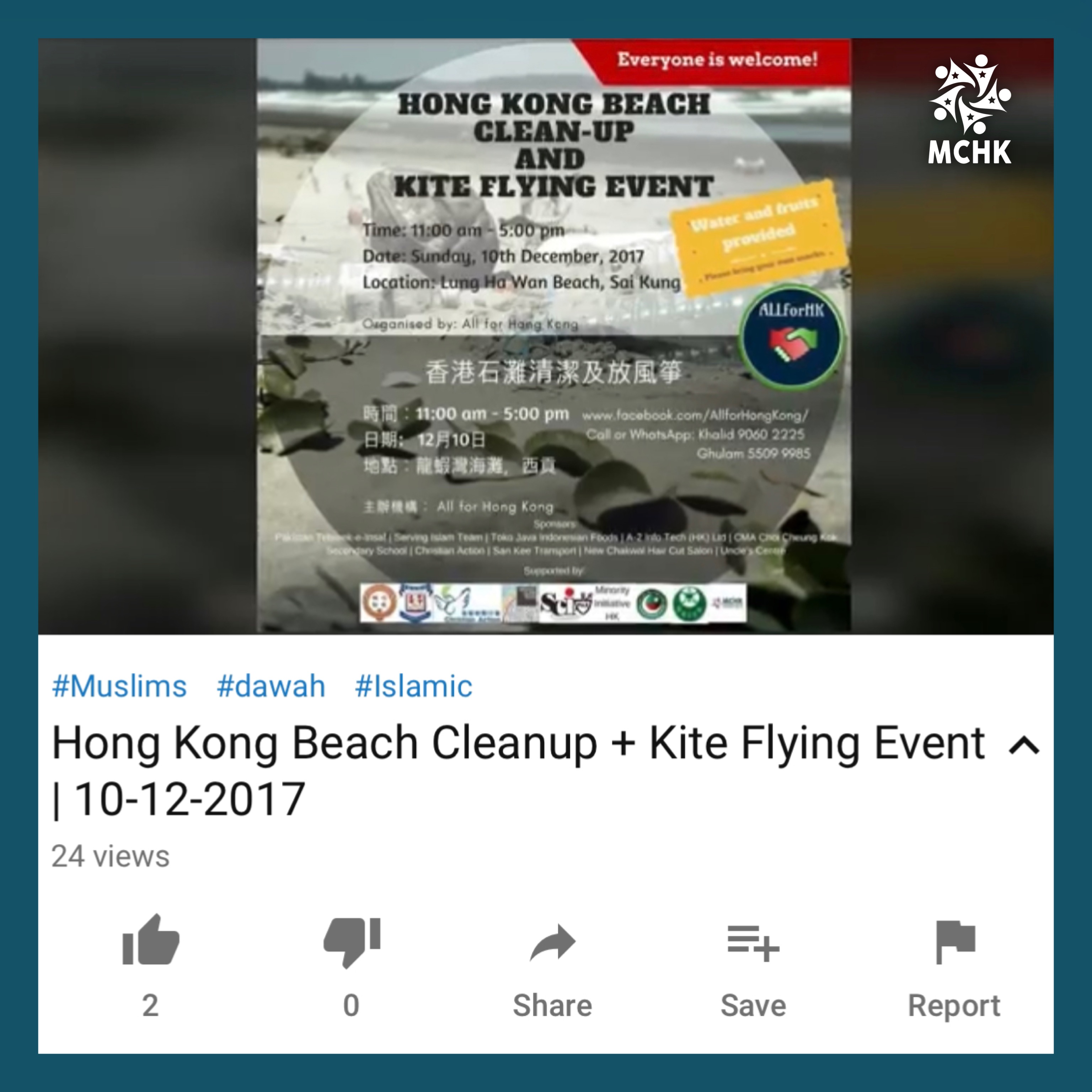 Hong Kong Beach Cleanup + Kite Flying Event | 10-12-2017
🤝 We at Muslim Council of Hong Kong joined All for HK who arranged a community event for the people of Hong Kong especially the #Muslims to be involved in.
✊ Alhumdulilah there were other organisations here too and it was great to see people coming together for a good which can be served as a form of #dawah too.
💞 Being benefiting members of the community is something which is core to our #Islamic belief as Prophet Muhammad (ﷺ) said: ❝The best of people are those who are most beneficial to people.❞ [al-Mu'jam al-Awsat 5937 | Hasan (fair) according to Al-Albani]
🤲 May Allah accept this service from us all and enable us to do more such work for His sake alone.