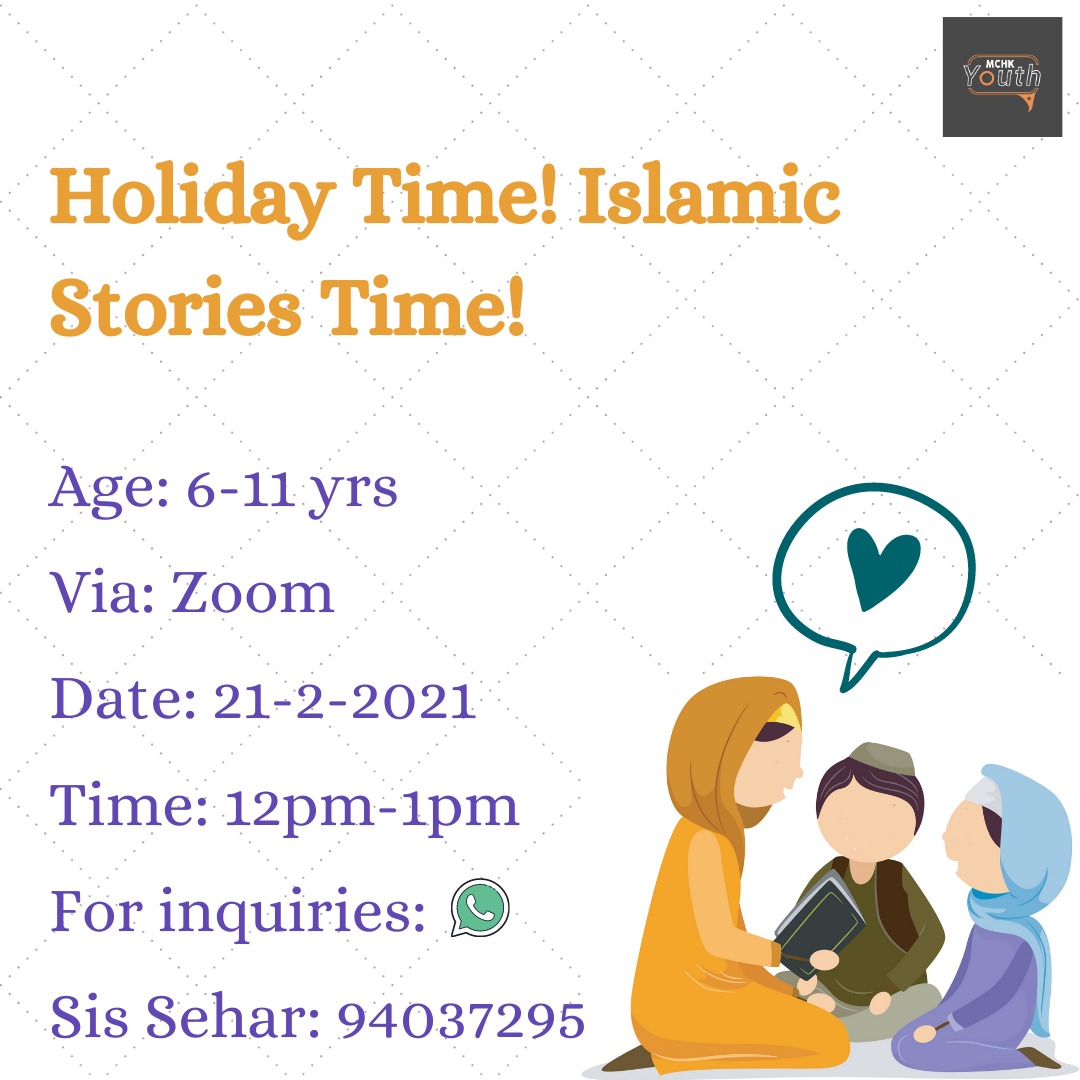 Asalamualaikum Muslim Youth of Hong Kong
😄 MCHK Youth Club is back again! Alhumdulilah this time with an event for the little ones!
📖 Islamic Stories Time! A 1 hour activity for the little Muslim Youth:
Aged: 6-11
Via: Zoom
Date: 21-2-2020 (Sunday)
Time: 12- 1 pm
Cost*: FREE
❓An Islamic Story telling with a small Q&A at the end.
🤩 This activity is to encourage young Muslims to learn more about Islam and our Beloved Prophets (as) through their stories of Adventure!
Please register to join:
bit.ly/mchkist0221
Inquires 📲: Sis Sehar 9403 7295