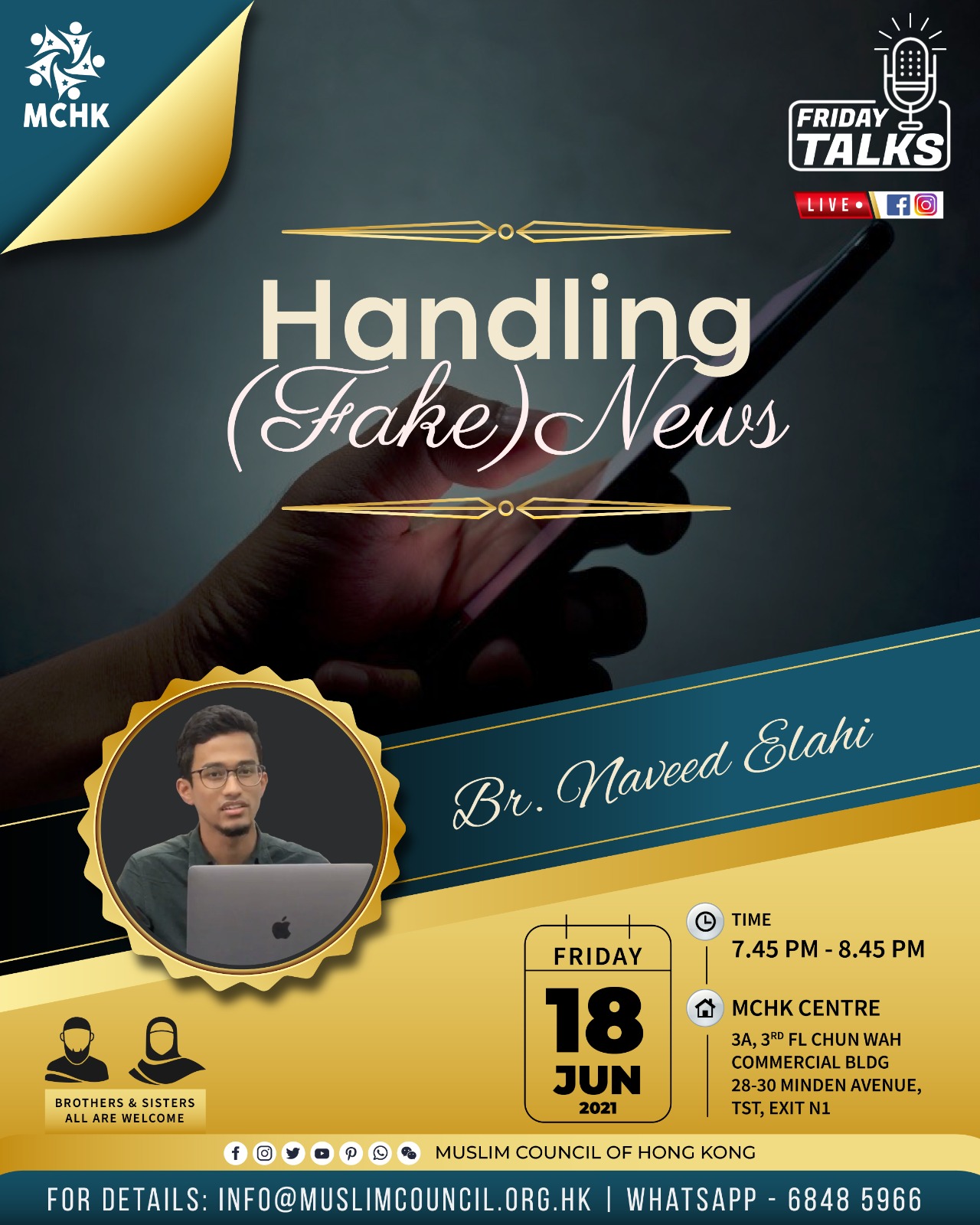 🗞 Is there really any harm in just sharing and forwarding everything we receive without checking if it's real or fake?
🤝 Muslim Council of Hong Kong humbly invites you all, men and women, Muslims and non-Muslims, to attend this informative talk by watching the live stream on our Facebook and Instagram pages in shā Allāh.
👤 Br. Naveed Elahi is a young brother, a graduate of University of Hong Kong, who is always hungry to seek knowledge and be part of benefitting gatherings.
🕋 Prophet Muhammad (peace be upon him) said: ❝It is enough lying for a man to speak of everything that he hears.❞ (Sahih Muslim)