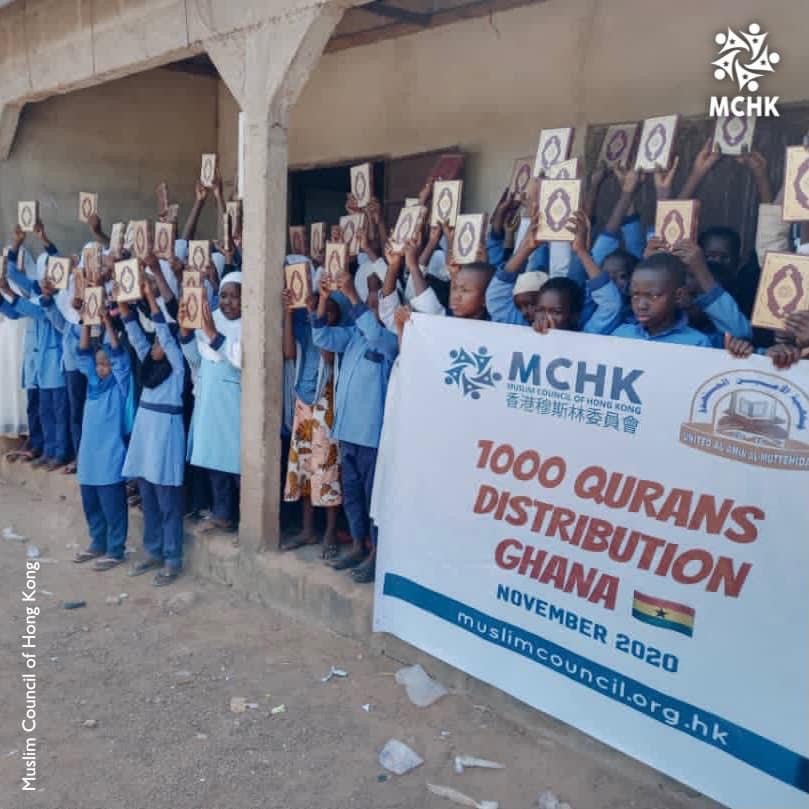 #Ghana 1000 Qurans Distribution • November 2020
💪 Alhumdulilah early last month we sent HK$24,000 to our partner in Ghana to buy and distribute 1000 copies of the Quran and Subhan'Allah all was done smoothly.
📚 200 Quran copies were provided to each of the markaz or school, all in the northern region of Tamale, Ghana.
😍 Allahu Akbar, from having to use just a blackboard to now having physical copies, the teaching and learning of the words of Allah through such a project becomes that much more effective.
🤩 Imagine the reward when these copies are used for recitation and memorisation in shā Allāh. Just amazingly mind-blowing!
🤲 Oh Allah, accept from the donors, the organisers and the distributors.