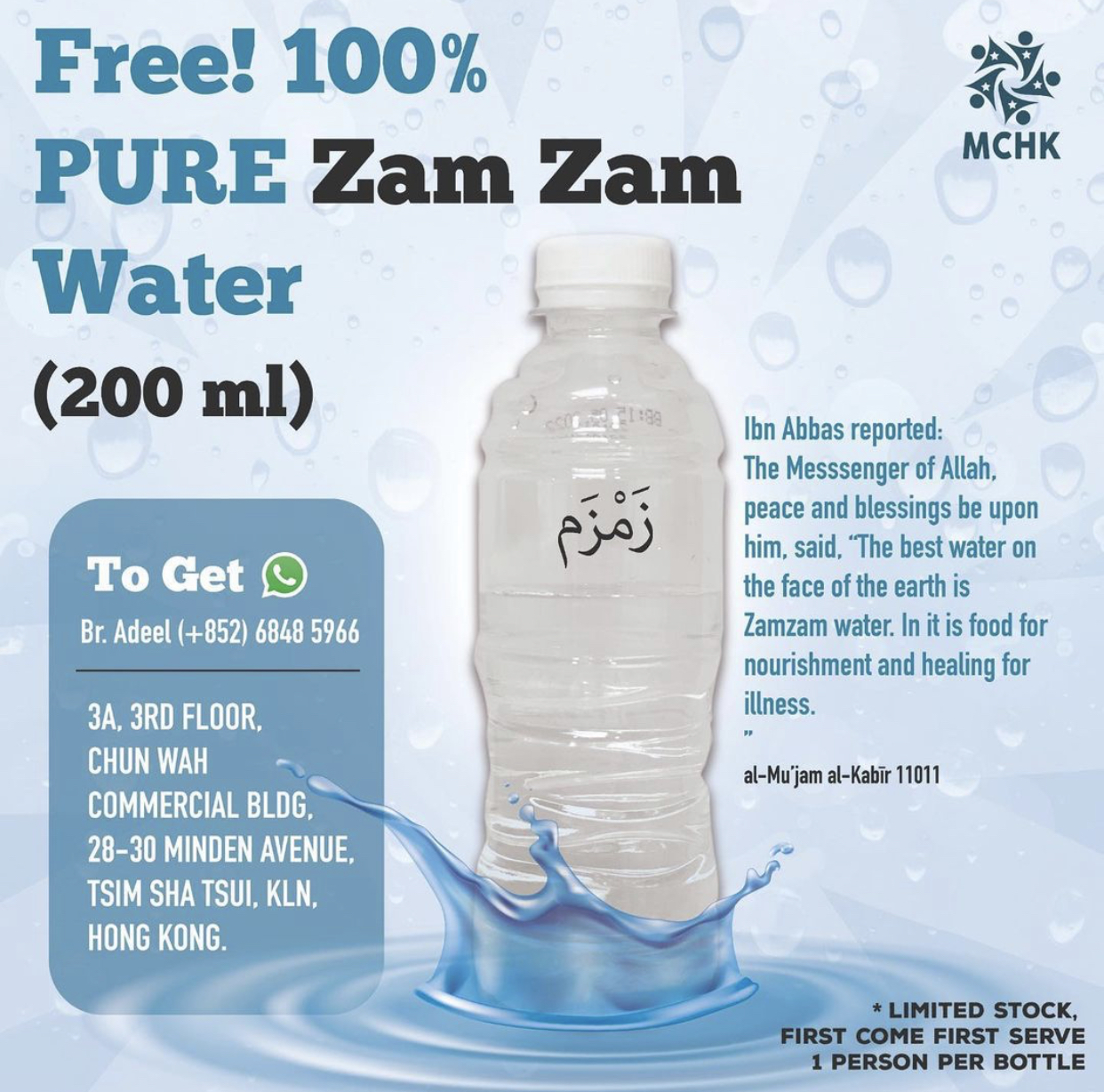 #Zamzam Water 💧 Free Giveaway!
😍 A brother who went #hajj last year brought with him a big bottle of zam zam water for his family, by the Qadr of Allah it wasn't used and now they want to give it to the Ummah in Hong Kong who are sick and in need.
🍶Small bottles of 200ml each have been prepared and are at MCHK centre, with limited stock as you can imagine.
🕋 It was narrated that Jabir bin 'Abdullah said: "I heard the Messenger of Allah (ﷺ) say: 'The water of Zamzam is for whatever it is drunk for.'" (Sunan ibn Majah 3062 Hasan)
✋ To collect, whatsapp Br Adeel 68485966 and it will be first come first serve basis with only 1 bottle given to 1 person in shā Allāh.
🤲 May Allah accept from the brother and his family whilst allow us all to drink the blessed water of zamzam to our fill in the blessed lands of Makkah and Madinah.