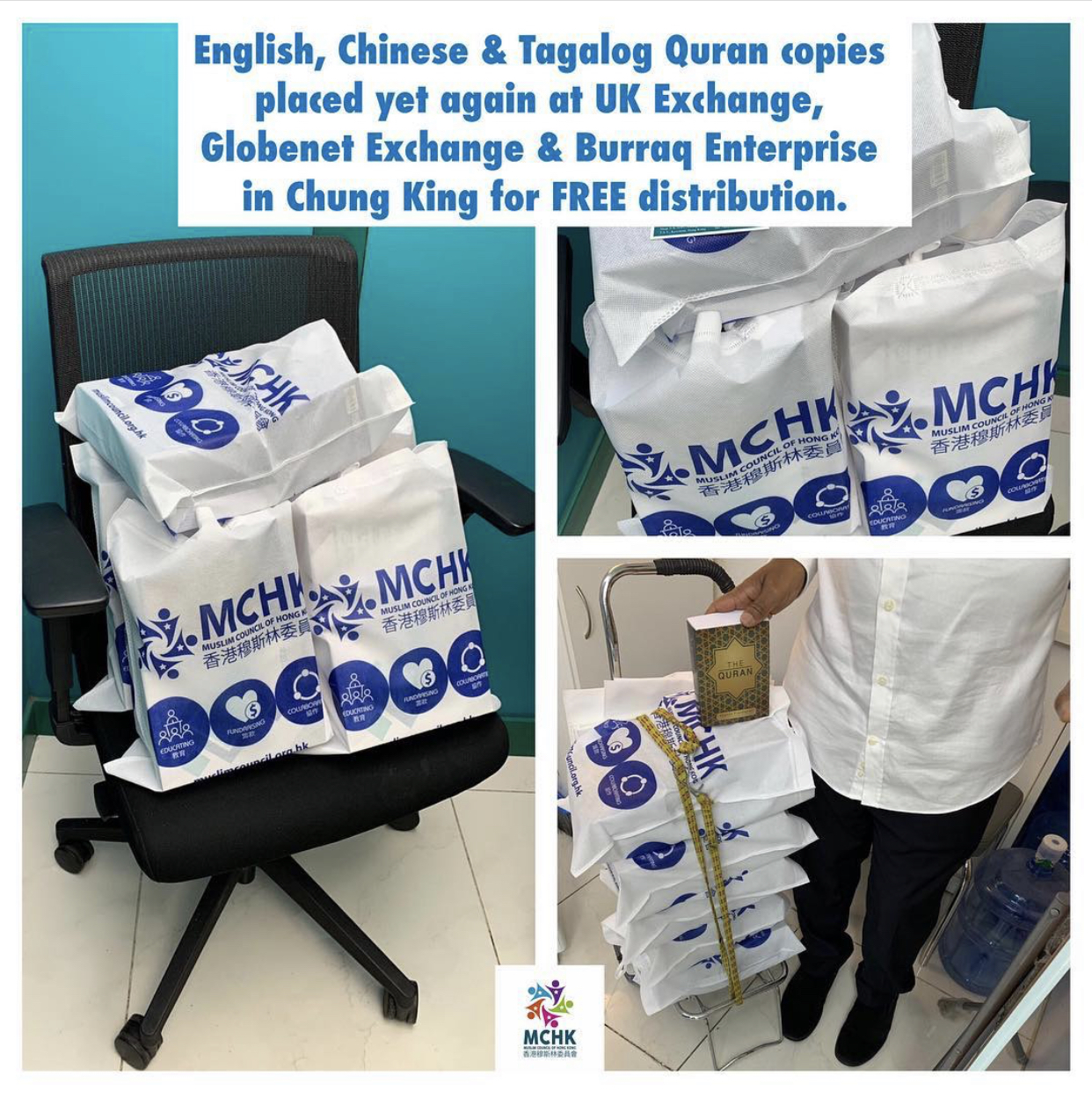 Free Quran Project | Shops 🏬

📚 We have yet again placed more than 50 copies of Quran in English, Chinese & Tagalog translations at UK Exchange, Globenet Exchange & Burraq Enterprise in Chung King Mansions, Tsim Sha Tsui

📓 Alhumdulilah many people have taken the free copies since we started placing them at these locations. We request and encourage other Muslim outlets to also keep them copies where non-Muslims come.

🤲 May Allah accept the collective efforts.