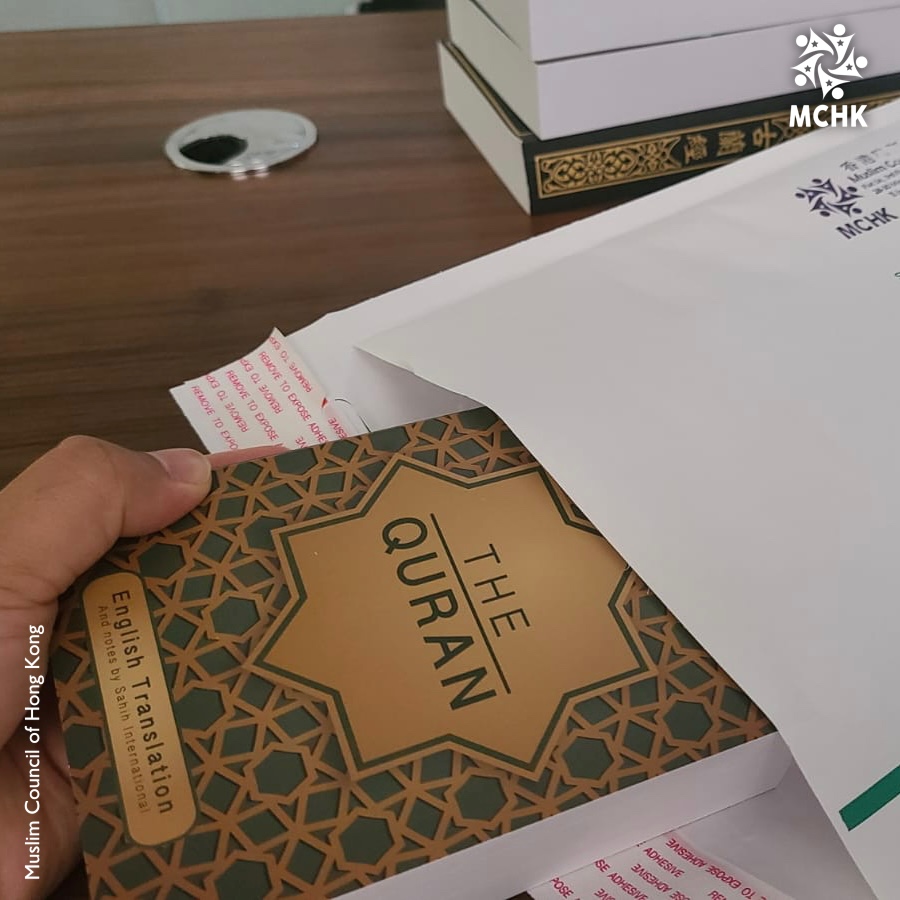 Free #Quran Project Nov-Dec 2020
📖 Alhumdulilah we are grateful to have restarted this project once again.
🌎 We sent 10 parcels with English and Chinese translated Quran copies to non-Muslims and Muslims.
📲 bit.ly/MCHKFreeQuran - Just go to this link, fill in the form and we will post to you by normal mail, which can take up to 14-28 days depending on location and the pandemic restrictions.
🤲 May Allāh Azzawajal accept our efforts and use these copies as means of guidance for those who read them.