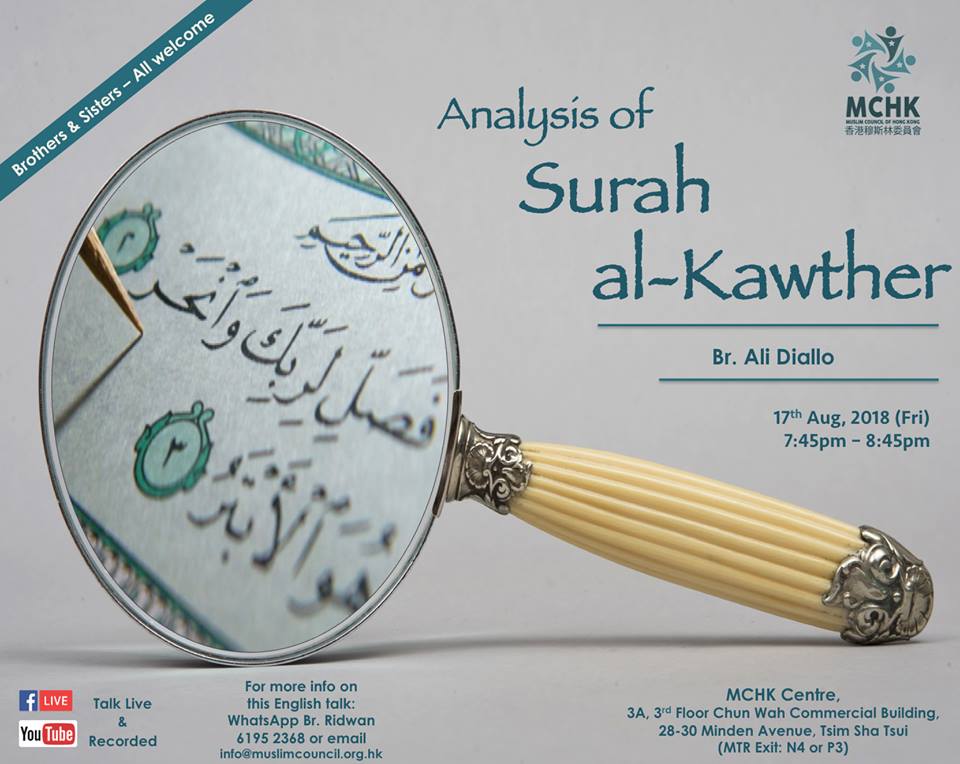 Exploring Surah Al Kawther
From 19:45 until 20:45
At MCHK Centre
Exploring Surah al-#Kawther | Br. Ali Diallo

📖 After Surah al-Asr, this is another short Surahs of the Quran, yet the 3 verses are again teaching us principles such as worship of Allah alone, gratitude and showing victory belongs to the believers of Allah.
👤 Br. Ali Diallo is the vice-chairperson of MCHK and the president of Hong Kong's African community council. He's a zealous brother who is constantly hungry to seek beneficial knowledge and to spread it. 

🕋 Some scholars gave it the name "the Chapter of Sacrifice." Kawthar is the name given to the surah in the old and new copies of Qur'an. In his collection, Imam al-Tirmidhi named it as such.