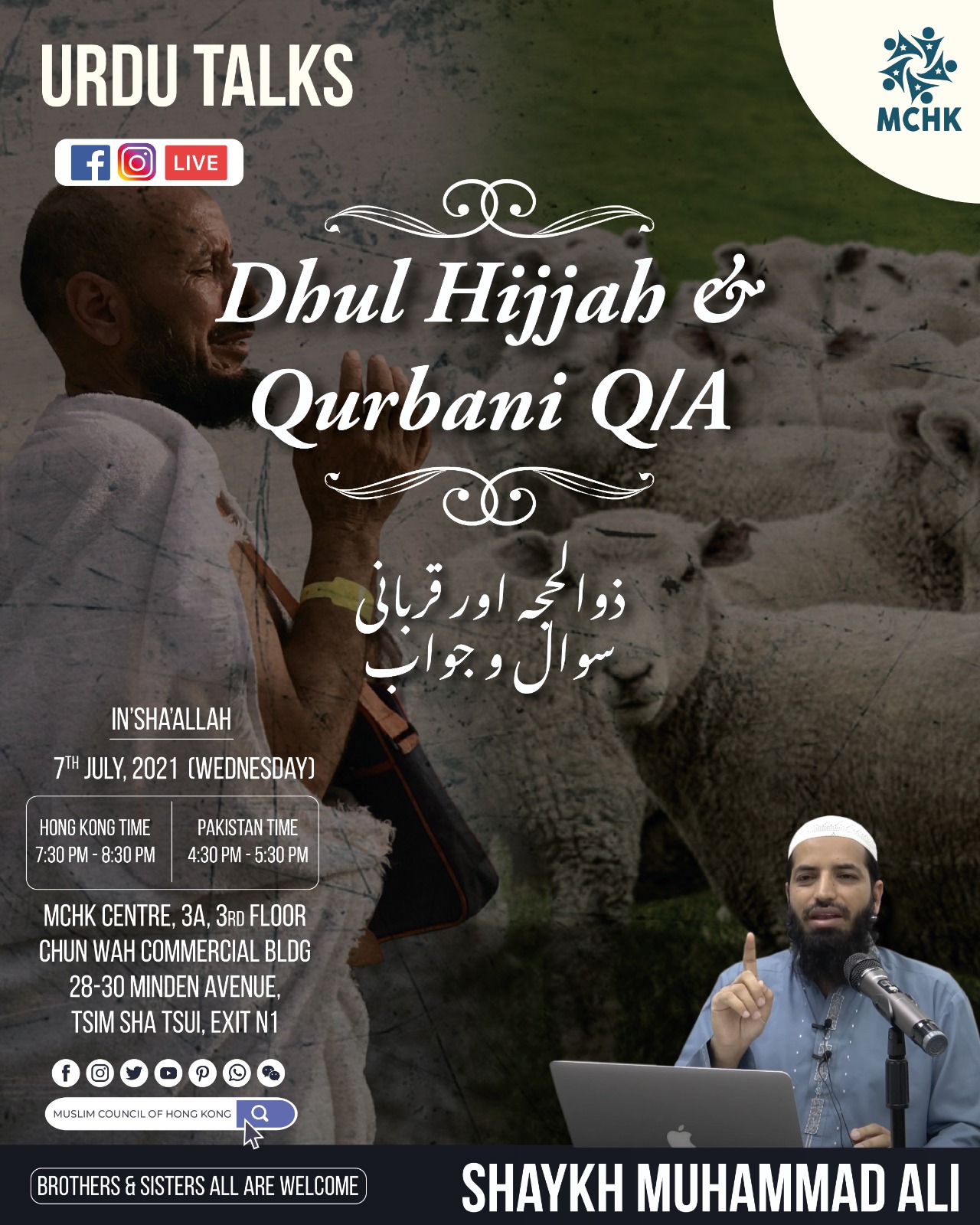 🌟 Last week we covered this topic in English, and this week it's in Urdu whilst the Imam will address a number of common questions regarding Qurbanis.
🤝 Muslim Council of Hong Kong humbly invites you all, men and women, Muslims and non-Muslims, to attend this informative talk in person or by watching the live stream on our Facebook & Instagram pages in shā Allāh.
🕋 Ibn Hajar (rh) said: ❝It appears that the preference of these days is due to the gathering of the main acts of worship in Dhul-Hijjah which are praying, fasting, giving charity and pilgrimage which are restricted to these days.❞ (Fath al-Bary)
👤 Shaykh Muhamamd Ali is a Madinah University graduate and is currently the official Imam of Markaz At-Taqwa delivering regular talks and passionate to be involved in dawah work.