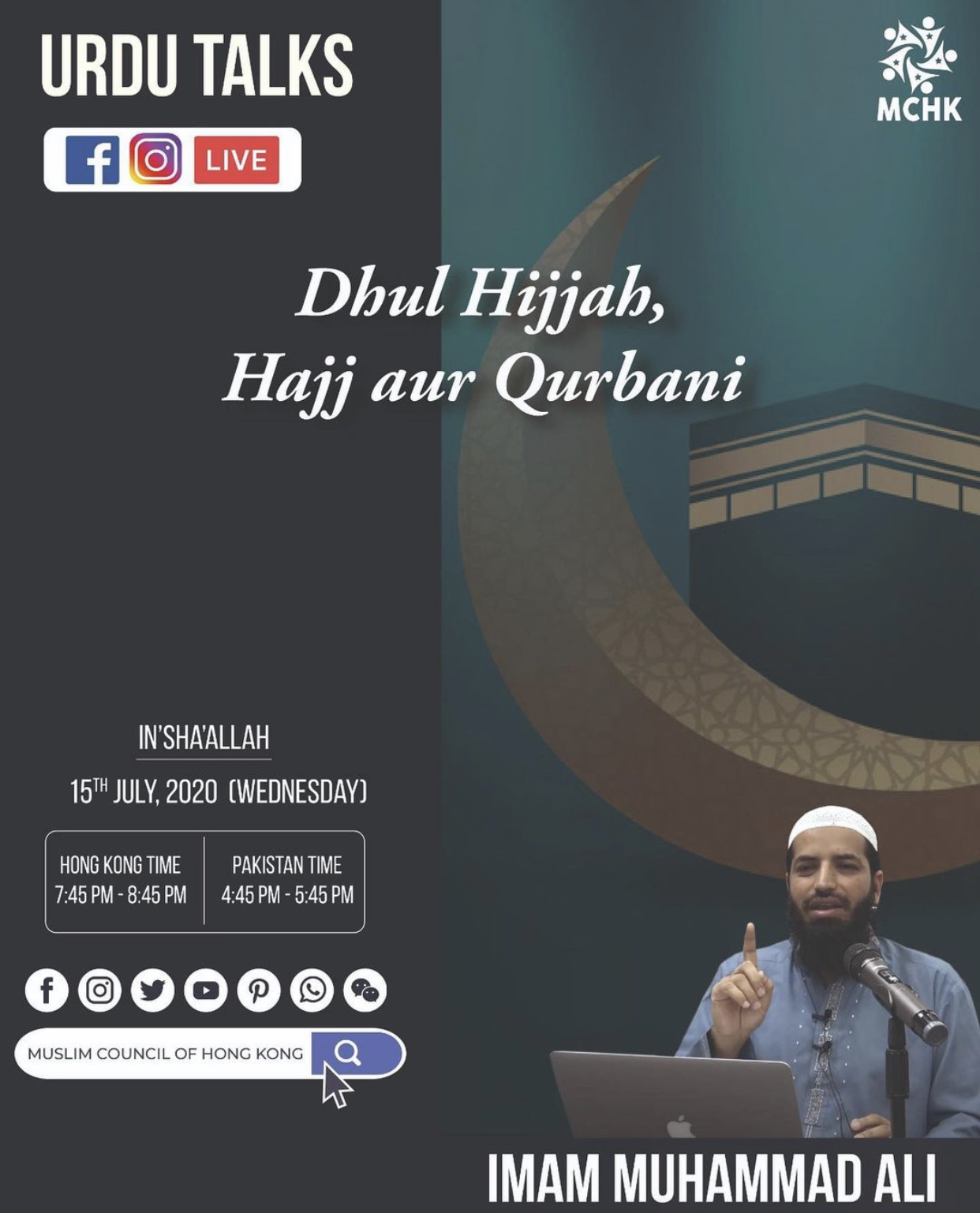 From 19:45 until 20:45
Dhul Hijjah, Hajj & Qurbani Imam Muhammad Ali Wednesday Urdu Talk
🕋 It's the last month of the Islamic month and yet in it Allah has placed the best 10 days, one of the pillars of Islam and the chance to reap plenty of rewards.
🤝 Muslim Council of Hong Kong humbly invites you all, men and women, Muslims and non-Muslims, to attend this informative talk by watching the live stream or on the YouTube channel later in shā Allāh.
👤 Shaykh Muhamamd Ali is a Madinah University graduate and is currently the official Imam of DIHK's Markaz at Tawheed was Sunnah delivering regular talks and passionate to be involved in dawah work.
🕋 Ibn Hajar (rh) said: ❝ It appears that the preference of these days is due to the gathering of the main acts of worship in Dhul-Hijjah which are praying, fasting, giving charity and pilgrimage which are restricted to these days.❞ (Fath al-Bary)