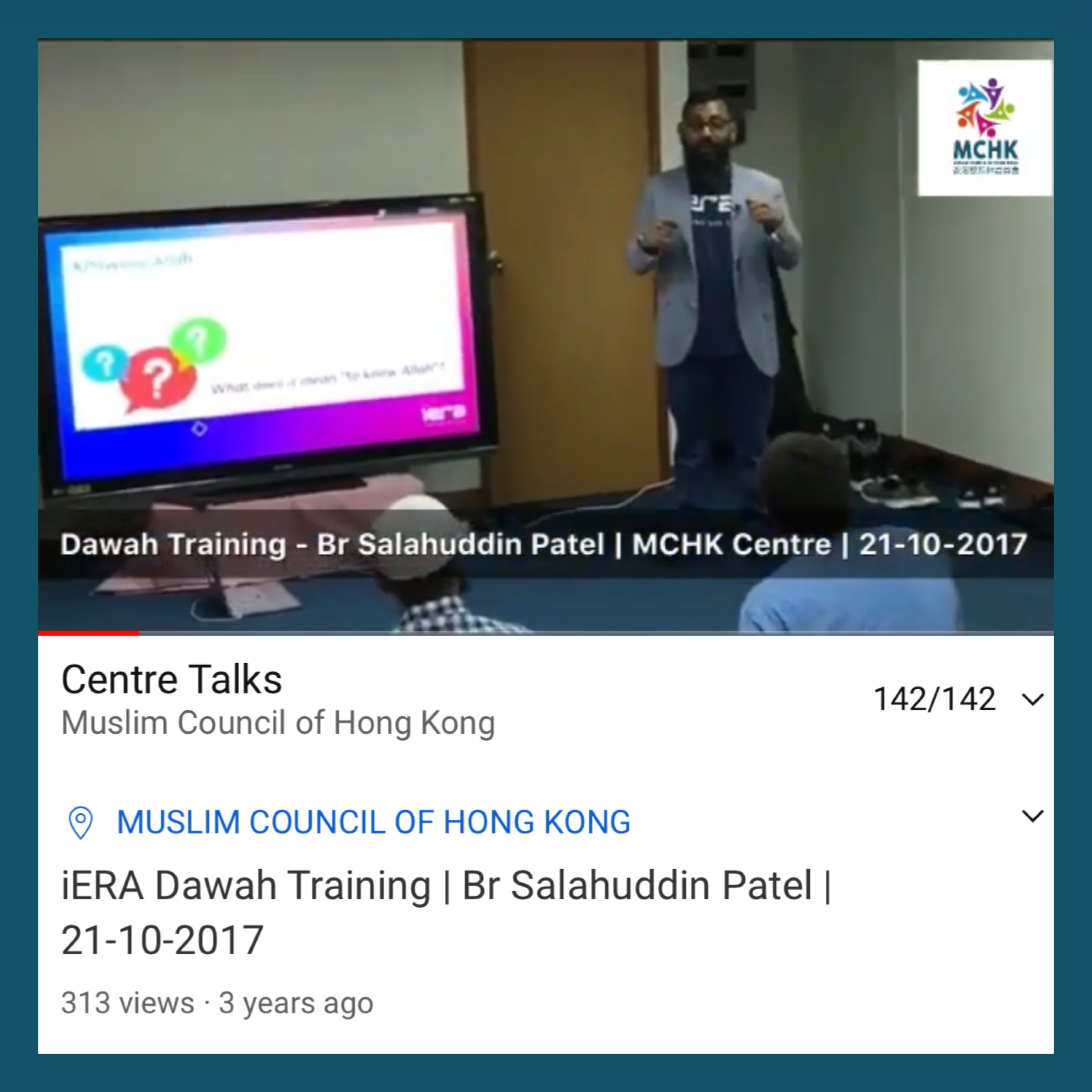 Dawah Training - Br Salahuddin Patel of IERA | MCHK Centre | 21-10-2017
Alhumdulilah we were honoured to have an expert in calling people to Islam from the UK at our centre delivering some great strategies to the daees in Hong Kong.
The main strategy being used is the GORAP one. You may go here for more info - http://www.missiondawah.com/training/...
May Allah enable us to be callers to Islam with wisdom and good speech.