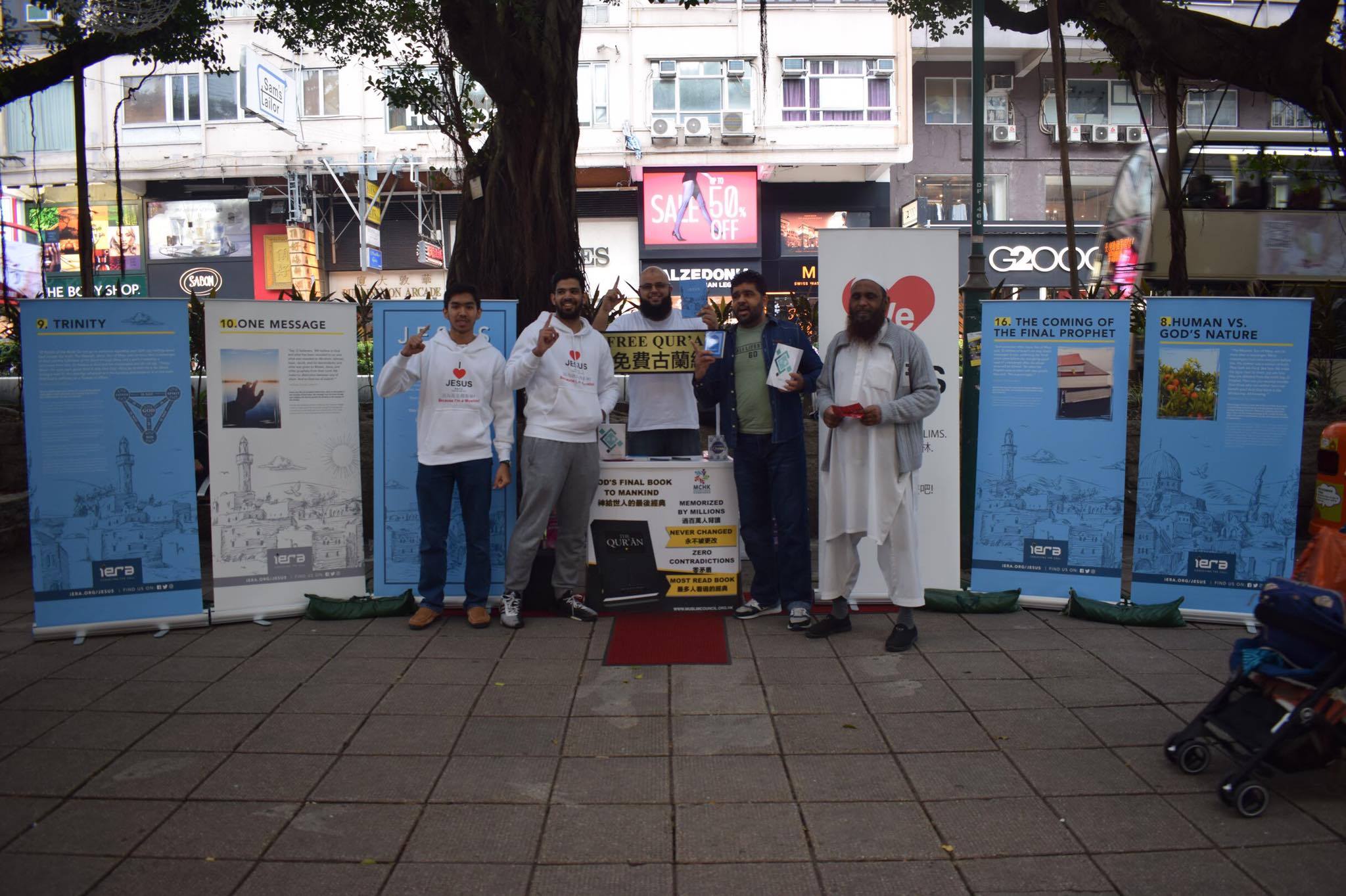 Christmas Street Dawah & Jesus Exhibition
From 14:30 until 17:30
At Park Lane, T.S.T, Hong Kong (Near Kowloon Masjid)
🎉 As many celebrated the Christmas season, we went on the street giving out a flyer with the question - What does Christmas mean to you? And we did a mini iERA's Jesus Exhibition.
🎯 The aim was to spread the true message of Jesus (peace be upon him) as per the bible and the Quran. ⠀⠀⠀⠀⠀⠀⠀⠀⠀⠀⠀⠀ ⠀⠀⠀⠀⠀⠀⠀⠀⠀⠀⠀⠀
🤝 Alhumdulilah over 7 brothers from different backgrounds came together sacrificing their time for the sake of Allah seeking His reward alone.
📚 By the mercy of Allah, we managed to give out more than 25 copies of the Quran in English, Chinese and Tagalog translations to local Chinese and non-Chinese people as well as visitors.
🗣 A number of conversations were held as people got to know what Islam says about the mighty Prophet Jesus (peace be upon him).
🌟 The highlight was to see young boys, aged 14 and 15 years old joining the dawah scene. It's inspiring to see the youth involved.
✊ We continue to do Street Dawah every Saturday, being supported by various Islamic organisations locally and internationally.
🤲 May Allah guide all those who the message from us and accept our little sincere efforts.