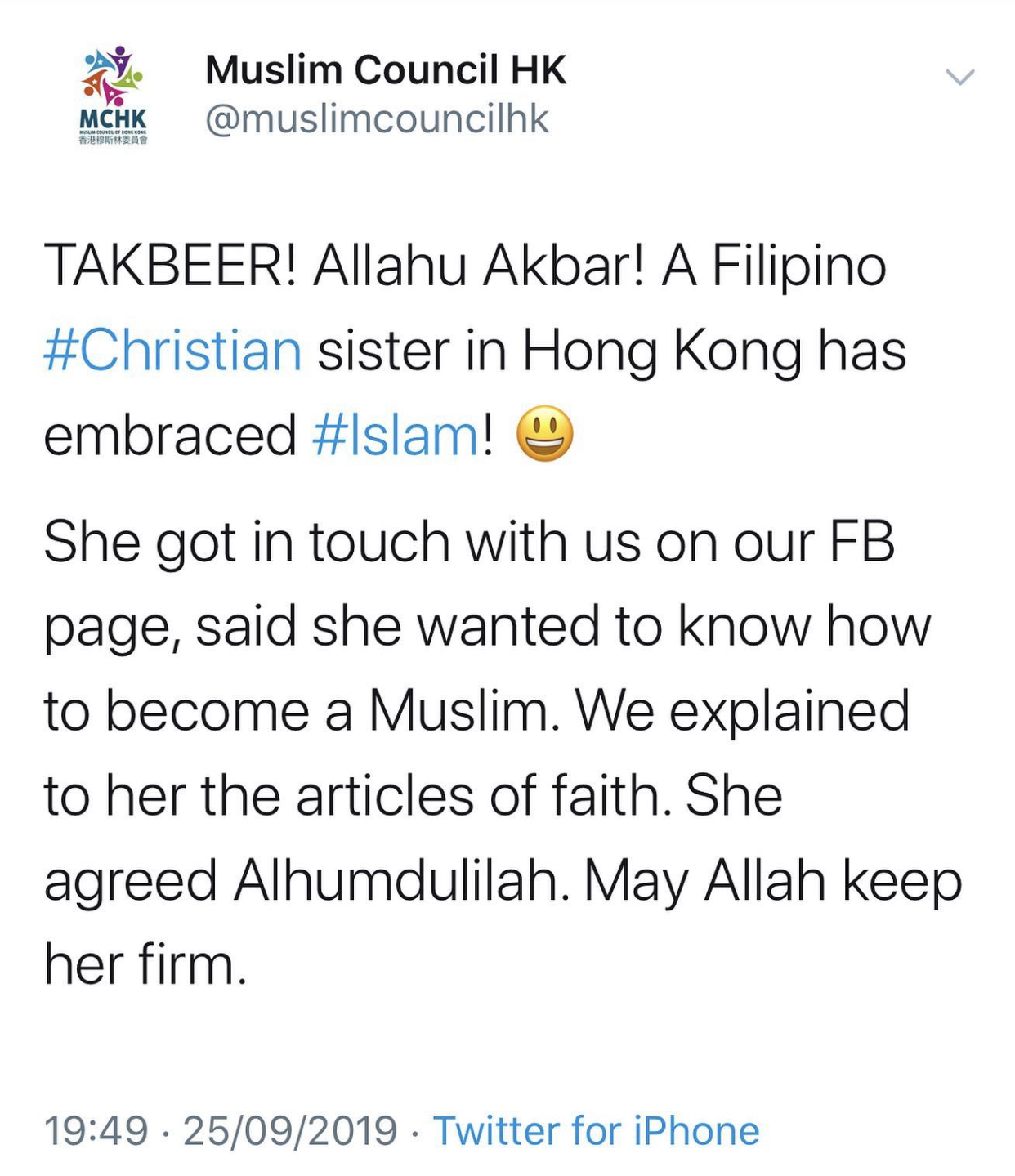 ALLAHU AKBAR!!! Christian sister declares the shahada and wholeheartedly, without any force embraced Islam! She said her Muslim friends were a key reason of her becoming a Muslim.

Goes to show the impact we make on our friends, colleagues and people around us. Be a means of others guidance.

Also, time and time again, Allah gives us the fruits of our hard work in the dawah field. Such shahadas on a plate are undoubtedly fruits of the efforts we try to put for His sake.
May Allah bless the sister and guide her whole family to Islam, while keeping her steadfast.