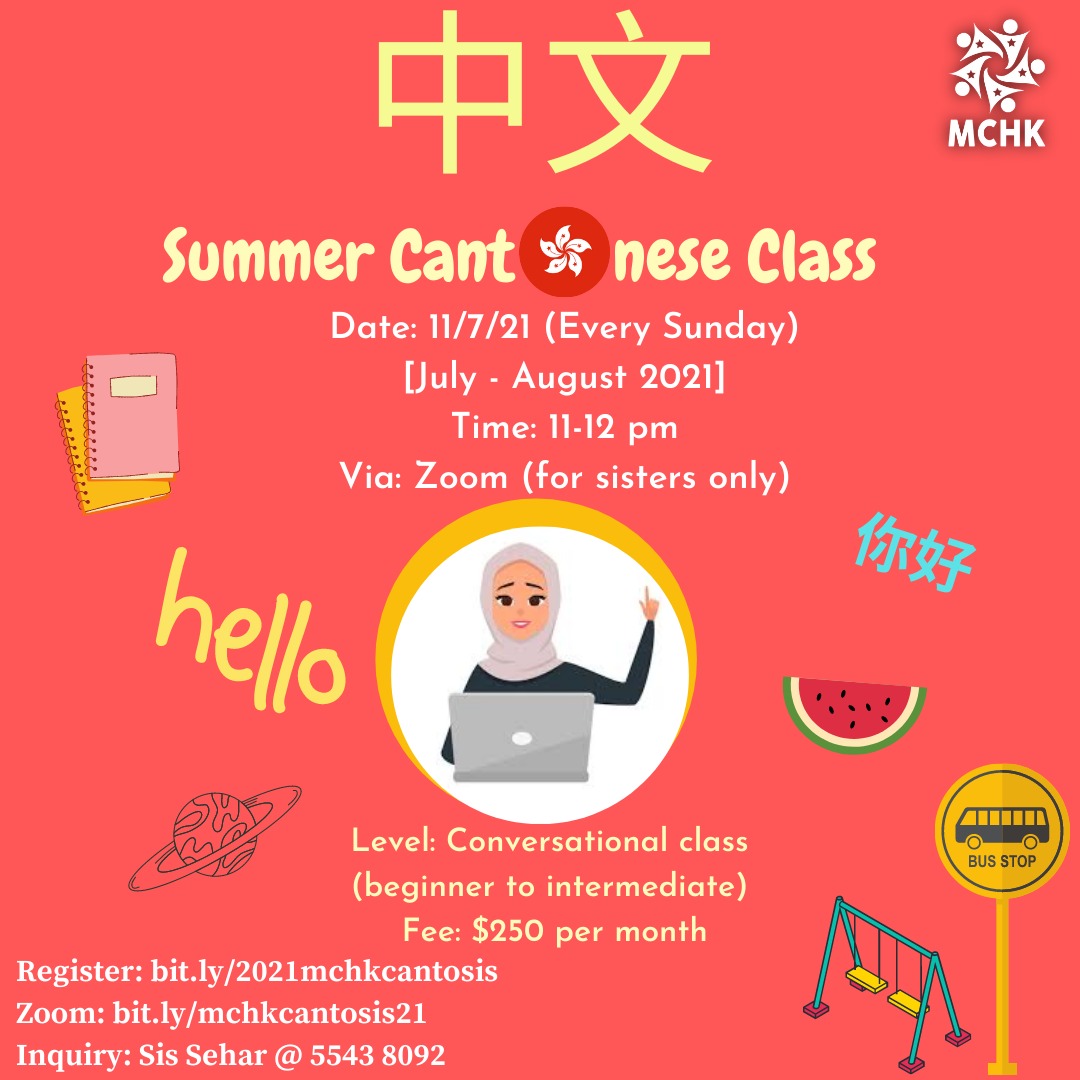 🇭🇰 Muslim Council of Hong Kong is once again organizing Chinese Classes for the Ethnic Minority Sisters in Hong Kong.
📖 The classes are of beginners - intermediate level, mainly focusing on speaking and listening skills
🗓️ The classes will be held on Sundays, from 11-12pm (Via Zoom)
❓Who can enroll?
EM sisters of all ages
🗓️ When is the class starting?
11-7-2021 (Sunday)
📌 What are the aims and outcome?
• To enhance language skills
💲What's the fee?
Only $250 per month for
• 4 Sundays - 1 hour each Zoom class
• 30 days of daily new words on WhatsApp
• Fun learning and Chinese language enhancement
🤲🏻 In shā Allāh, we are looking forward to seeing you in class coming Sunday.
🧩 There will be loads of interesting and knowledgeable activities in shā Allāh.
📲 So come and register with the link
bit.ly/2021mchkcantosis